What is Mind Riot?
Mind Riot is a fast paced three-day entrepreneurship competition designed for Utah high school students that want to change the world. Students will learn about social entrepreneurship from professionals in the fields of science, business and technology. Students will form teams and design a product or service that would solve a social problem.
High schoolers make the best entrepreneurs. They take risks, think big and refuse to bow to the current realities of the world. The Leonardo's Mind Riot program is all about unleashing this entrepreneurial talent to solve pressing social and environmental problems. This October, The Leonardo convenes 100 of the most curious and creative high school students to undertake a three-day sprint to generate innovate solutions around a yearly topic such as energy, education or pollution. Students are paired with mentors and experts from the community to help them refine their concepts before pitching their big ideas "Shark Tank-style" for cash and prizes to help turn their ideas into action. Mind Riot is much more than a fun and educational thought experiment, it sparks innovative thinking and change.
Over the course of three-days, Mind Riot brings together high schools students and leaders from industry and the community to create 21st century thinkers, build a future workforce and teach entrepreneurship skills. In addition to solving problems and working collaboratively, students are able to learn vital skills that will help them throughout their career and their lives.
For many students, Mind Riot is just the beginning of their entrepreneurial journey. Mind Riot alumni who catch the entrepreneurial bug, and want to take their concepts created during the program to the next level, can apply for the various entrepreneurial competitions at the University of Utah, Westminster, BYU, Webber State, and UVU to compete for serious seed funding to bring their idea to market.
Mind Riot 2020
October 15th – 17th

Applications Due
October 2nd, 2020

Eligibility
10th – 12th Grades as of Fall 2020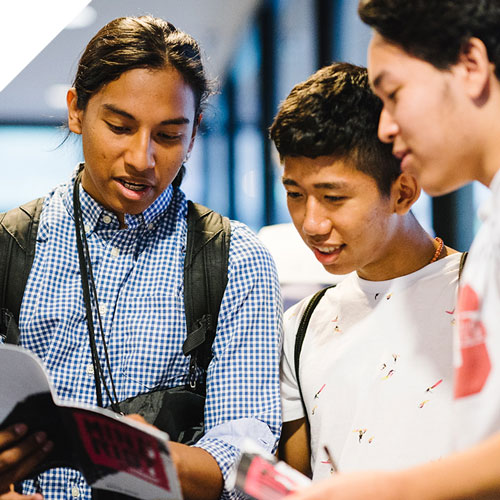 Day 1
The first day of Mind Riot is all about meeting other participants and honing skills that will help them be successful throughout the weekend. There will be a lot of fun, hands-on creative workshops and activities.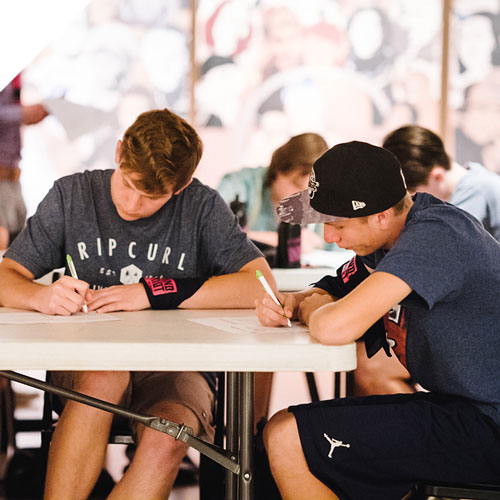 Day 2
The second day of Mind Riot is when the work really begins. Participants will work with a team to solve a problem they have all worked together to identify – a problem they care about solving. Working side-by-side with the teams are business and community leaders, lending their guidance and expertise, to help make a feasible solution to combat the problem.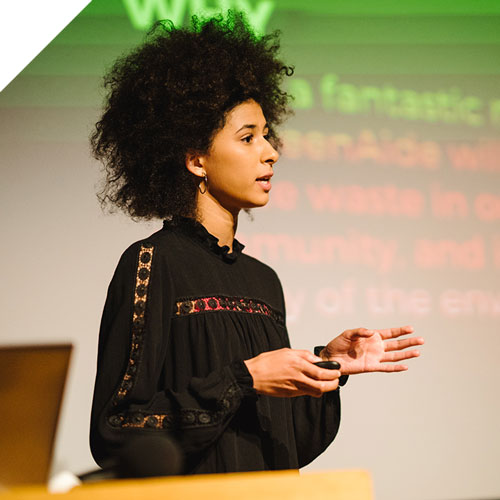 Day 3
The third and final day of Mind Riot is when students present their solutions to a panel of judges – and celebrate their success. It is a transformational 3-day event that allows participants to build new friendships, begin building a professional network, and solving a problem they care about along the way.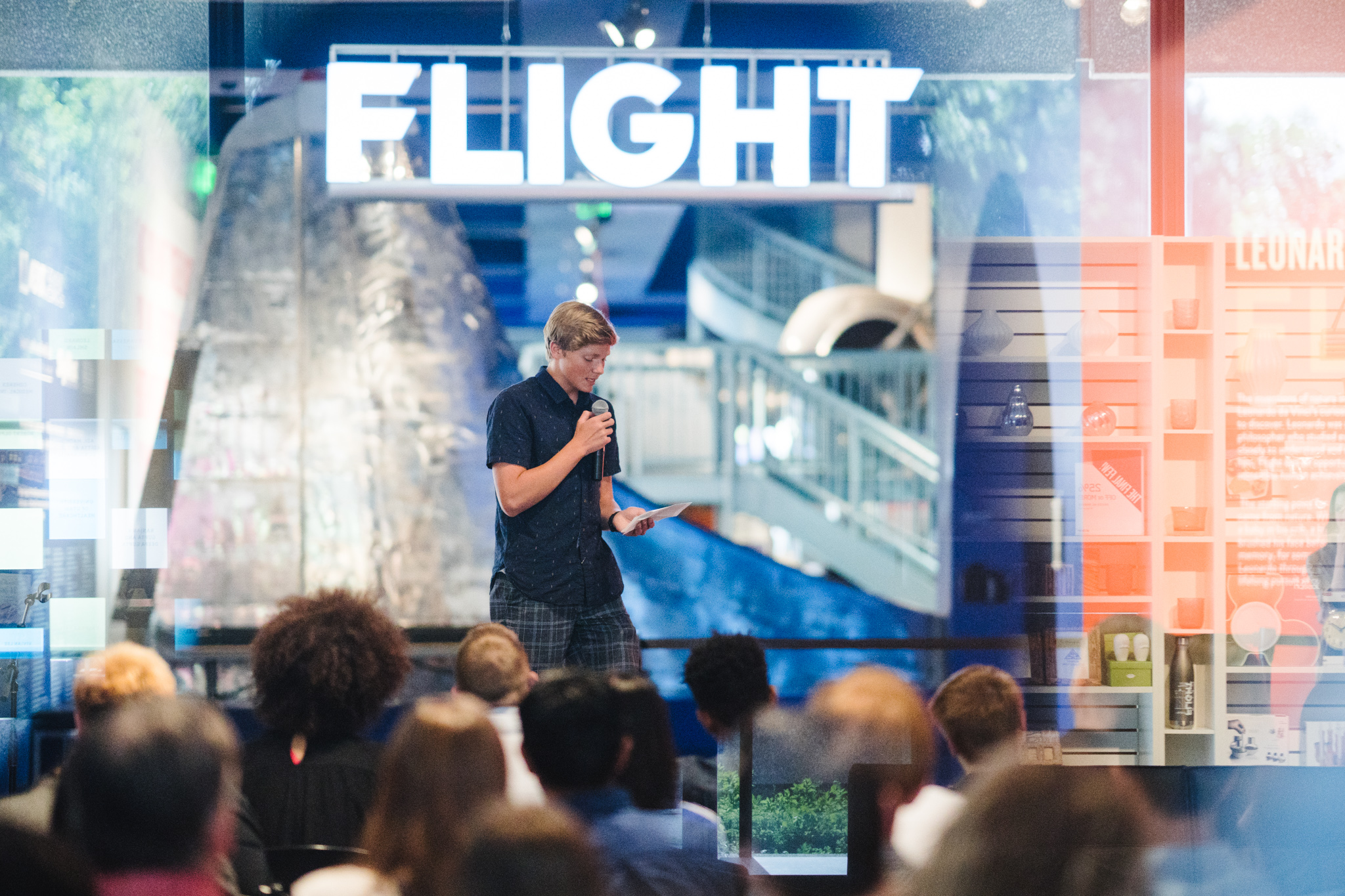 Reasons to Participate in Mind Riot
Resume and college application boost
Create lasting connections with experienced professionals
Increase knowledge and experience in entrepreneurship and problem solving
Meet new friends and build your personal network
Potential internships
Gain valuable experience in public speaking and presentation skills
Build self confidence in professional settings
A diverse panel of community leaders, entrepreneurs, engineers, and other professionals will judge each project the final day of the competition. Scoring will be based on the following four components:
Is product or idea related to Mind Riot 2020 theme?
How clearly is a problem or need identified?
Is a solution presented to satisfy identified problem or need?
Is there a target group identified for the solution and how they will be impacted?
How viable is the solution identified?
Win scholarships and startup resources to further develop your product or idea!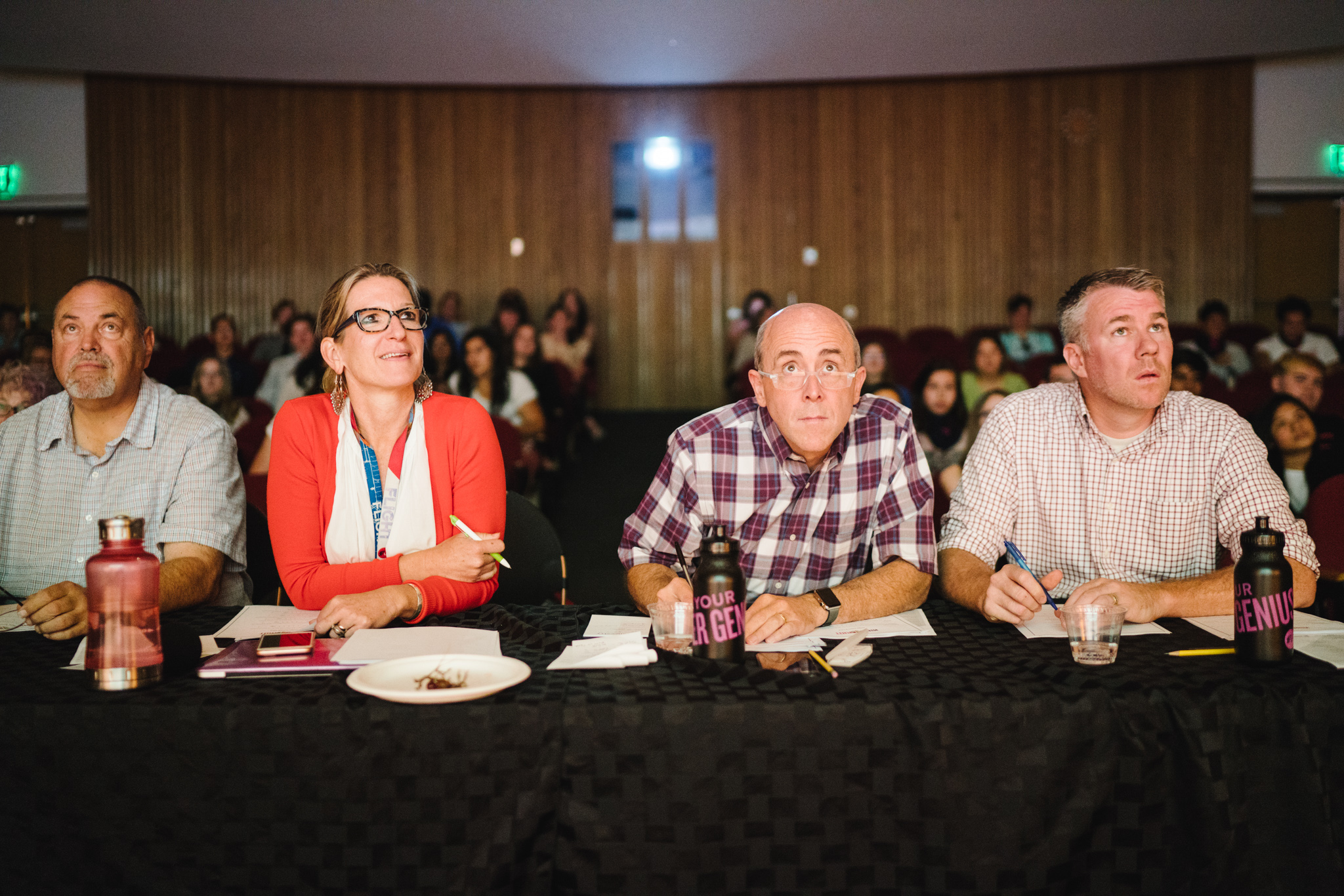 Book A Free Mind Riot Classroom Zoom Chat
Attention High School Educators and Program Coordinators! Our Mind Riot team is now booking classroom Zoom conversations throughout summer and beginning of the school year. Visits include a Mind Riot presentation and Q&A for your students. Fill out a Zoom request form today!
What our alumni say about Mind Riot
Shubaira
age 16
I gained curiosity and skills with teamwork and ability to work through problems.
Jeremy
age 16
Life skills over all, within three days I went from your average kid to having the ability to communicate with adults effectively.
Diane
age 15
Overall it's just an incredible experience and I am so glad I have gotten to participate and will never forget it!
Joshua
age 16
It is a fantastic opportunity that is seldom other places that encourages creativity in the goal to make a difference or change the world.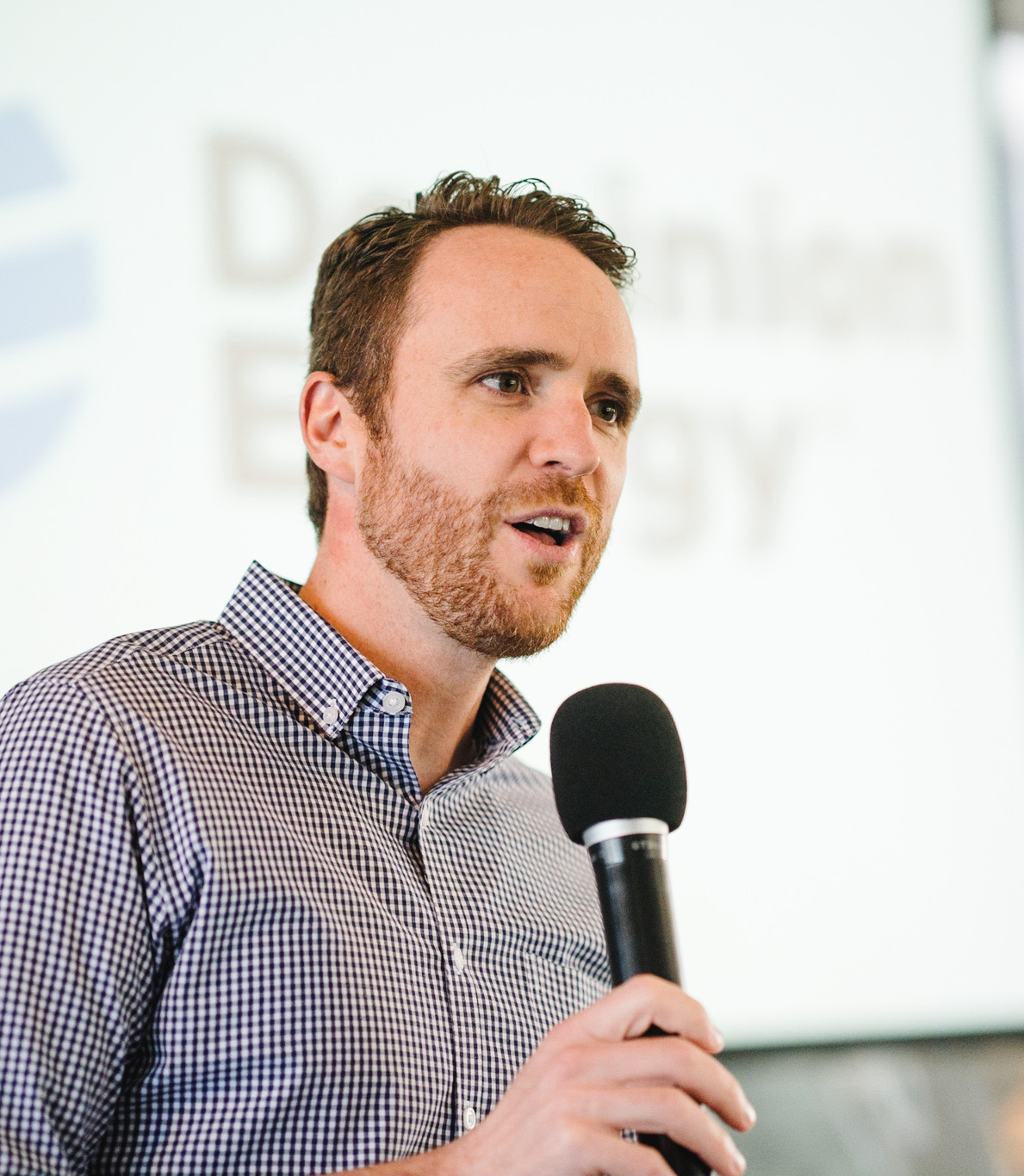 Mentors are an essential part of Mind Riot. High schoolers will be boiling over with ideas and mentors are in place to guide the energy. The mentors are leaders from the industry and community. They will help to build the future workforce and share their entrepreneurship skills.
You will pick/be assigned one team.
You will direct, not tell them what to do.
Check In 5pm on Thursday, October 15th
Available 5pm-7pm October 16th for meeting of the minds dinner
Teams will need access to you 9am-6pm Friday October 16th and 9:30-2pm Saturday October 17th
If you are unable to meet those hours there are a few other alternatives.
Expert mentor: Engineering/Manufacturing and Finance/Business (available 4-6pm on Friday October 16th)
Expert Panel member: Any background (available 10-11am on Friday October 16th)
Get Involved! Fill out this form to become a Mind Riot Mentor.
Mind Riot Exists to Create Opportunities
Mind Riot offers High School students the opportunity to compete in a social entrepreneurship competition and solve real world problems. By working closely with adult mentors, students learn how to creatively problem solve and identify solutions to challenges. Mind Riot is positioned as a launching pad for students to gain insight and experience in industries such as business, technology, science, and entrepreneurship.
Mind Riot 2020 Takes Place October 15th – 17th

Mind Riot FAQs
Be sure to read the Mind Riot program Frequently Asked Questions page before applying.
Applications Due
Mind Riot 2020 application deadline is October 2nd 2020