The Leonardo was once the home of the Salt Lake City Library. During its construction in 1962, a work of public art was commissioned for the south facing wall of the building, an abstract frieze. The wall was designed by artist Jo Roper who created molds for each panel of the façade. The panels were then cast with concrete at Otto Buehner Company and the complete sculpture spanned 65 feet along the building. According to Roper, the relief of abstract figures along the wall were to represent the various people who would visit the library.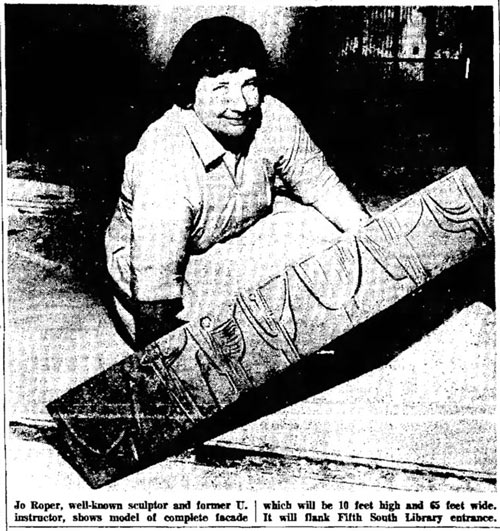 The figures represent all people. People who write and read books, and people whom books are written about. The figures don't represent any one man, but all men. Everyone who looks at them will give each a different individual identity.

-Jo Roper
The Leonardo da Vinci Connection
Leonardo da Vinci's The Battle of Anghiari is a lost fresco speculated to be hidden beneath a later work of art. The image was painted using a new technique Da Vinci had researched but in practice found it to be a terrible choice. His work began to drip and deteriorate before completion, forcing him to abandon the project. Later the fresco was covered by a new mural on a curtain wall by Giorgio Vasari in the mid-16th century. It was not until 2007 that an investigation was approved to find evidence of the remains of The Battle of Anghiari. A small hole was drilled into Vasari's work and the results were indeed discovery of fragments of pigment on the inner wall. However, the invasive approach to this discovery and conflict among the parties of this investigation halted any further attempts to uncover the elusive fresco.