Team up with your friends and change the world at MIND RIOT! Spend three days at The Leonardo museum developing an innovative solution to a real-world problem and win cash prizes, swag, and a lifelong community of other entrepreneurs.
2022 Theme:
Clean Air
Grand Prizes:
1st Place Team: $2000 ($500ea)
2nd Place Team: $1200 ($300ea)
3rd Place Team: $800 ($200ea)
Applications are due by Friday, May 20th. See registration information below.
Program information:
The 2022 Mind Riot will take place on June 9th, 10, and 11th from 8:30am – 6pm. Participants and their families are also invited to join us for awards dinner on the evening of Saturday, June 11th.
Why should I participate in Mind Riot?
Mind Riot will empower you to change your communities—and our world—for the better.

Connect with like-minded peers along with local business leaders, thinkers, and entrepreneurs.

Take advantage of a platform to pretotype entrepreneurial solutions that you can take through further development, programs, and competitions.

Win cash prizes & swag!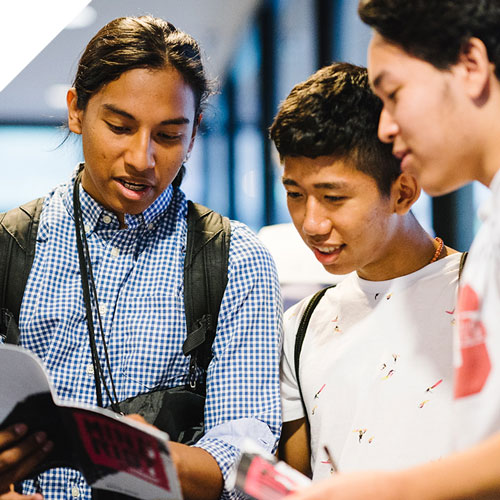 Registration & Eligibility
Registration is now open! If you're a 9th-12th grader in 2022, follow the link below to complete the application process. Don't forget, participation is free!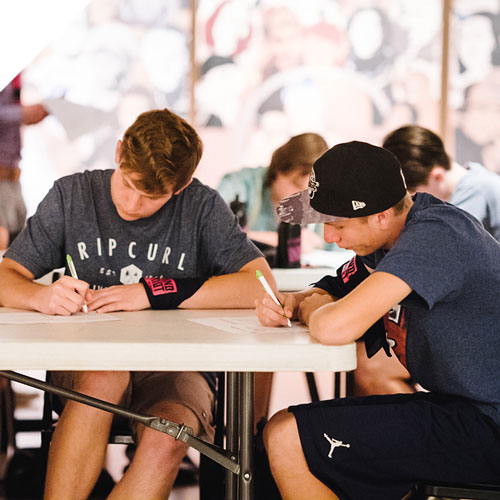 What does the program include?
Team-building & social opportunities

Ideation & the design process learning

Pretotyping & data analysis skill development

Lessons on developing a pitch

All meals are provided.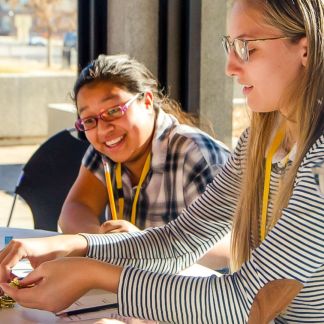 Frequently Asked Questions
To learn more about this program, checkout the frequently asked questions. You can also contact The Leonardo's education staff at education@theleonardo.org
Find your passion with viral content creator London Lazerson, an entrepreneur, content creator, investor, and actor with 8.6 million TikTok followers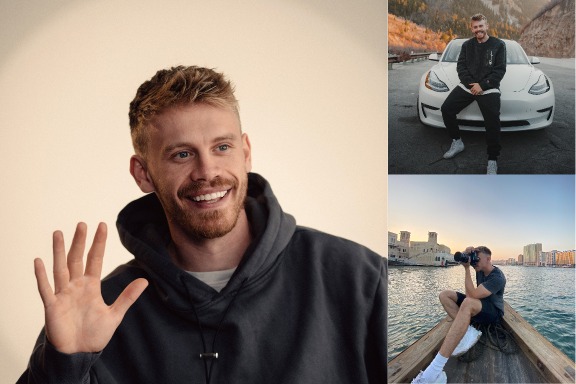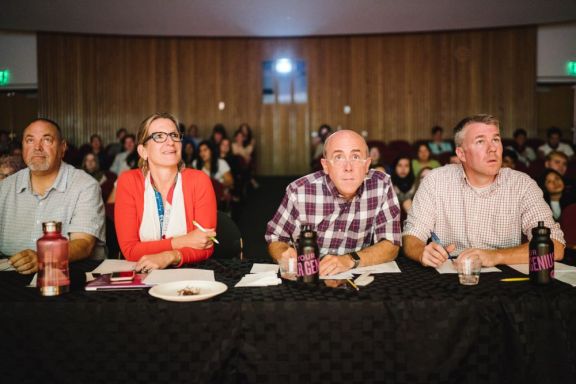 A diverse panel of community leaders, entrepreneurs, engineers, and other professionals will judge each project the final day of the competition. Scoring will be based on the following four components:
Is product or idea related to Mind Riot 2022 theme?
How clearly is a problem or need identified?
Is a solution presented to satisfy the identified problem or need?
Is there a target group identified for the solution and how they will be impacted?
How viable is the solution identified?
Win scholarships and startup resources to further develop your product or idea!
Mind Riot Exists to Create Opportunities
Mind Riot offers High School students the opportunity to compete in a social entrepreneurship competition and solve real world problems. By working closely with adult mentors, students learn how to creatively problem solve and identify solutions to challenges. Mind Riot is positioned as a launching pad for students to gain insight and experience in industries such as business, technology, science, and entrepreneurship.
Frequently Asked Questions
Who can apply?
The competition is open to any 9th-12th grader in Utah.
Do I have to have business experience to apply?
No! You will be part of a team and all perspectives will be important for crafting the best presentation.
What if I need help with transportation?
Please let us know in the application and we may be able to provide transportation or accommodate you.
Can I sign up by myself?
Yes! We will put you into a team of peers with similar interests.