Rapid Response Innovation
A world that is rapidly changing requires innovation that is rapidly responding! This year, Mind Riot invites you to join us in creating a brand new exhibit for The Leonardo museum highlighting potential solutions for the problems raised by an ongoing global pandemic. Plus, we're offering cash prizes for some of the best ideas!
What is Mind Riot?
Mind Riot is a unique, one of a kind opportunity to grow as an individual, learn about entrepreneurship, and clarify what really matters to you. Mind Riot is part creative opportunity and part competition, designed for Utah high school students that want to change the world.
This year, in response to a world that is rapidly changing around us, we're shaking it up. We're inviting a small, select group of High School students to join us for a one-day virtual conference, Oct 17th, where you'll discover what you can do to make a difference in the world and how you can turn your big ideas into reality.
You'll be paired with a mentor who will guide you through each step of the process. After the conference, you'll have five days to create a visual pitch for your idea (2D or video) which will be incorporated into a brand new exhibit wrapping the outside of the building at The Leonardo, opening on Oct 24th. Participants and their families will be invited to The Leonardo for the opening celebration (outdoors and with Covid safety precautions) and treated to a commencement and awards ceremony – including a variety of cash prizes for innovative thinking!
Innovative solutions require lots of different minds and skillsets – Mind Riot is made for YOU! Whoever you are, whatever your strengths, we're here to help you flourish and find your big idea. We believe in you!
Learn about social entrepreneurship from professionals in the fields of science, business, and technology. Get hands-on experience and be able to say you were part of the creative team behind a real museum exhibit! It's fun, empowering, and looks great on a resume or college application.
High school students make the best entrepreneurs. You take risks, think big, and refuse to bow to the current realities of the world. The Leonardo's Mind Riot program is here to unleash this entrepreneurial talent to solve pressing social and environmental problems.
For many students, Mind Riot is just the beginning of their entrepreneurial journey. Mind Riot alumni who catch the entrepreneurial bug, and want to take their concepts created during the program to the next level, can apply for the various entrepreneurial competitions at the University of Utah, Westminster, BYU, Webber State, and UVU to compete for serious seed funding to bring their idea to market.

The Mind Riot Virtual Experience
Saturday, October 17th
Join us for a digital conference packed full of information and exciting speakers! Gain insights about leadership and social impact business from keynote speakers Kimmy Paluch and James Jackson, dive deep into identifying your unique strengths and key values, meet your mentor, and brainstorm ideas for a solution to a problem posed by Covid-19.
October 18th – 22nd
Show the world your big idea! Participants will have five days – with the digital guidance of their mentors – to put together a visual presentation of their entrepreneurial pitch. What big problem in the world did you choose to address? How are you going to address it? Create a presentation – 2d or video – and submit it digitally to The Leo staff by midnight Thursday, Oct 22nd to be included in the exhibit.
Saturday, October 24th
Join The Leo, mentors and speakers, and the public at The Museum for a Covid-conscious unveiling of our brand new exhibit about hope and change – featuring YOUR IDEAS! Judges will explore the exhibit and your presentations and award a variety of cash prizes at an outdoor reception during the event. Create new friendships, begin building your professional network, and solve a problem you care about along the way!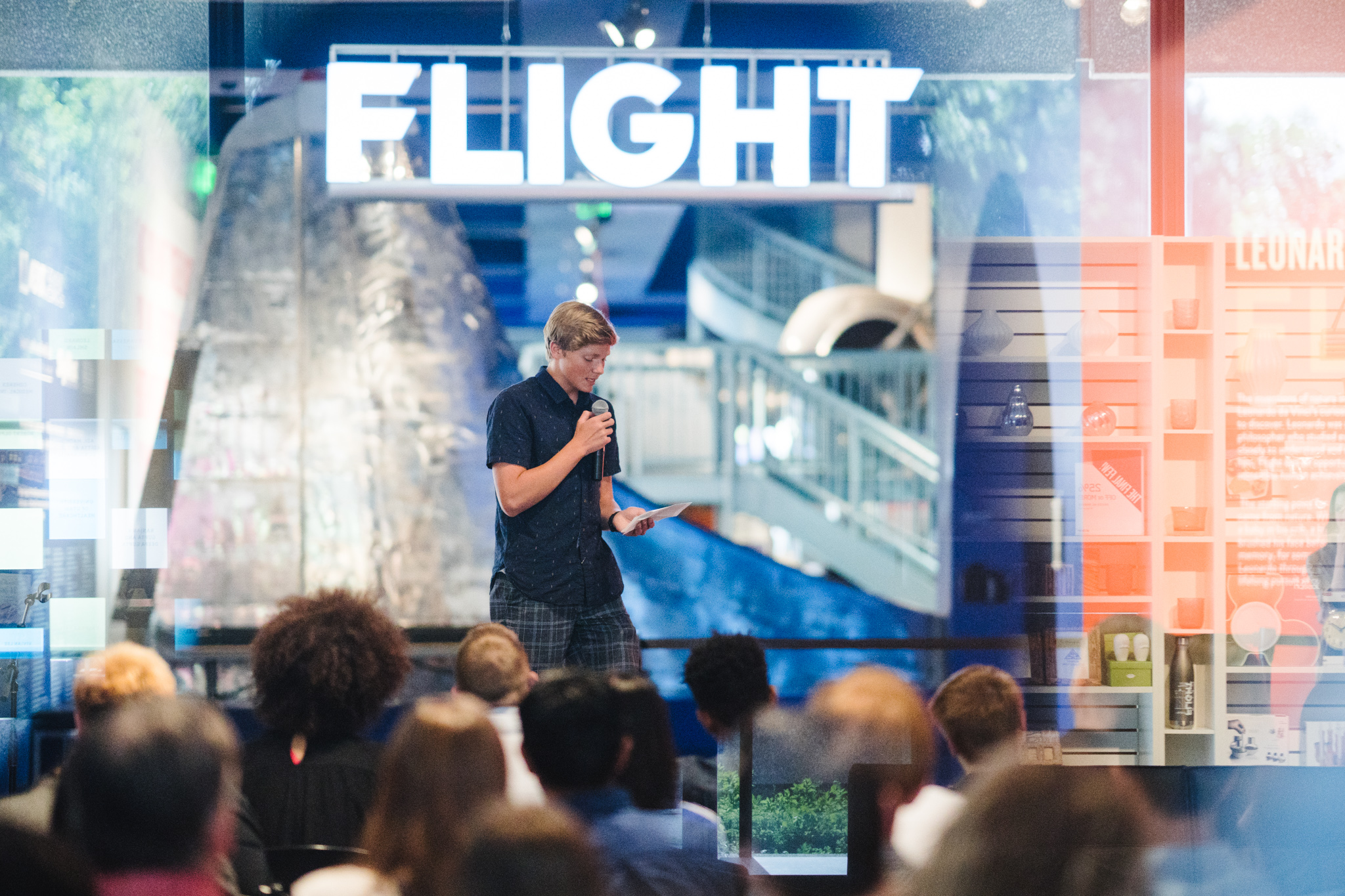 Reasons to Participate in Mind Riot
Resume and college application boost
Create lasting connections with experienced professionals
Increase knowledge and experience in entrepreneurship and problem solving
Meet new friends and build your personal network
Potential internships
Gain valuable experience in public speaking and presentation skills
Build self confidence in professional settings
A diverse panel of community leaders, entrepreneurs, engineers, and other professionals will judge each project the final day of the competition. Scoring will be based on the following four components:
Is product or idea related to Mind Riot 2020 theme?
How clearly is a problem or need identified?
Is a solution presented to satisfy the identified problem or need?
Is there a target group identified for the solution and how they will be impacted?
How viable is the solution identified?
Win scholarships and startup resources to further develop your product or idea!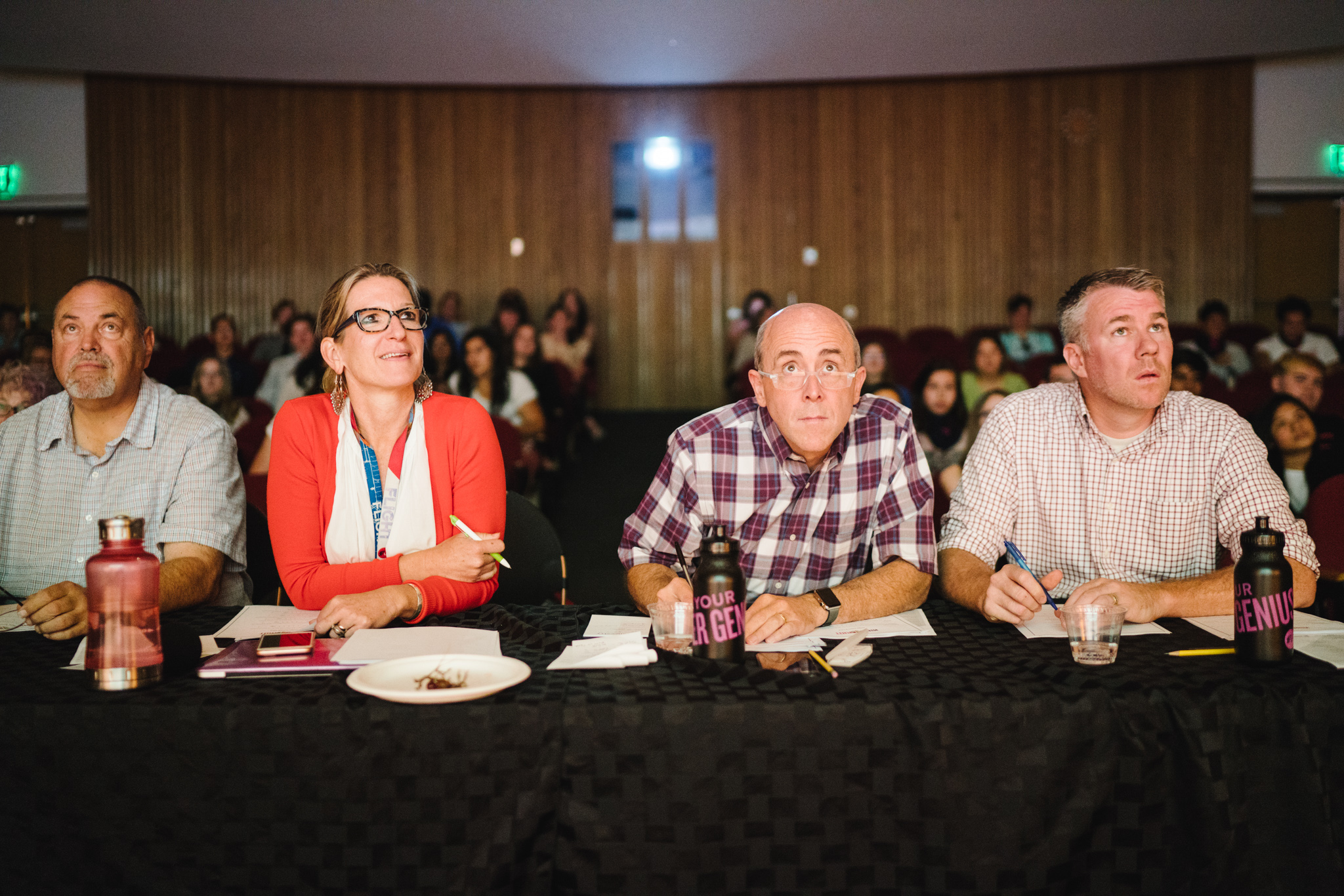 What our alumni say about Mind Riot
Shubaira
age 16
I gained curiosity and skills with teamwork and ability to work through problems.
Jeremy
age 16
Life skills over all, within three days I went from your average kid to having the ability to communicate with adults effectively.
Diane
age 15
Overall it's just an incredible experience and I am so glad I have gotten to participate and will never forget it!
Joshua
age 16
It is a fantastic opportunity that is seldom other places that encourages creativity in the goal to make a difference or change the world.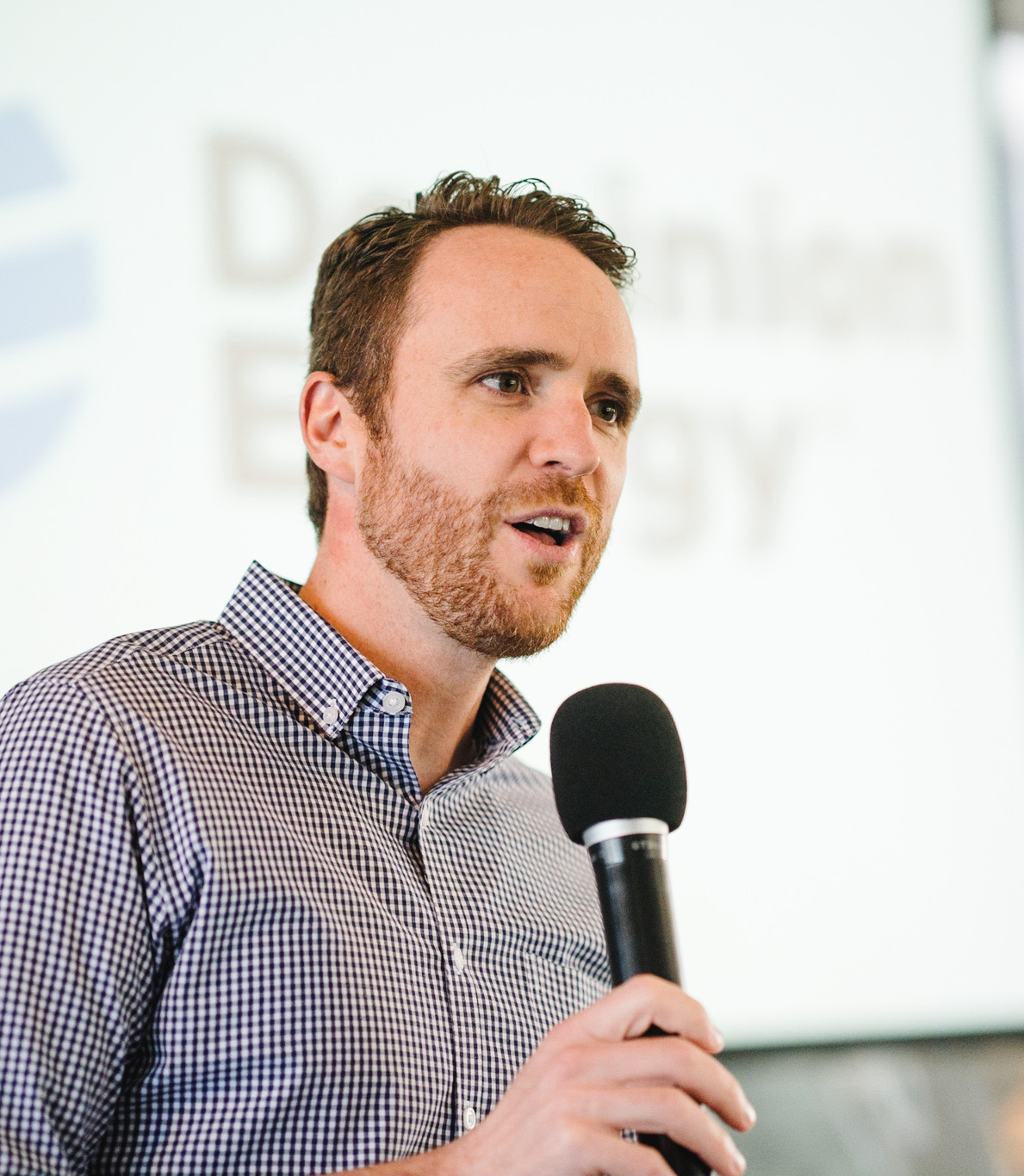 Mentors are an essential part of Mind Riot. High schoolers will be boiling over with ideas and mentors are in place to guide the energy. The mentors are leaders from the industry and community. They will help to build the future workforce and share their entrepreneurship skills.
You will pick/be assigned one or two teams.
You will direct, not tell them what to do.
Check In Saturday, October 17th

Available on a weekday between Oct 17 – Oct 24 for a short check in with team(s).
Check In for judging and awards Saturday October 24th
Get Involved! Fill out this form to become a Mind Riot Mentor.
Mind Riot Exists to Create Opportunities
Mind Riot offers High School students the opportunity to compete in a social entrepreneurship competition and solve real world problems. By working closely with adult mentors, students learn how to creatively problem solve and identify solutions to challenges. Mind Riot is positioned as a launching pad for students to gain insight and experience in industries such as business, technology, science, and entrepreneurship.
Mind Riot 2020 Takes Place October 17th – 24th

Mind Riot FAQs
Be sure to read the Mind Riot program Frequently Asked Questions page before applying.
Applications Due
Mind Riot 2020 application deadline is October 12th 2020

Mind Riot is made possible this year with support from: