FLIGHT is an exhibit dedicated to the adventure of human flight. An experience designed to stimulate each visitors' imagination. FLIGHT explores the science, technology, and stories that surround historical and contemporary aviation technology. Climb in and inspect the enormous C-131 aircraft, take to the skies on flight simulators, or be captivated by the Tunnel of Dreams — get curious and explore in any way you'd like to learn about flight, and surely, this exhibit has something for you.
Flight Exhibit Highlights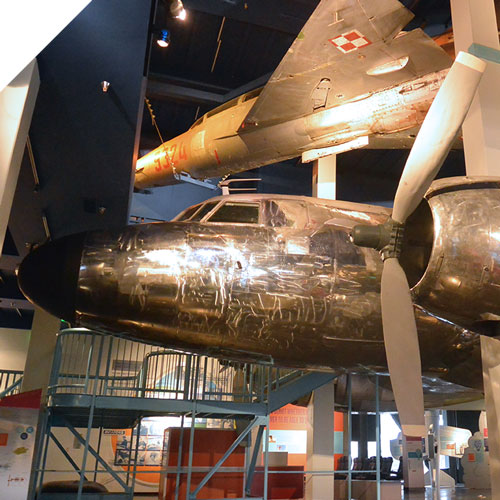 C-131 Aircraft
At the heart of the exhibit take a moment to check out a fully restored C-131 aircraft. Built in the mid-1950s as primarily a military aircraft, the C-131 has a history of service within the US Air Force, but that's just a piece of the C-131's story.  This particular aircraft has flown military missions, carried generals across the continent, and even served in a non-military capacity for a while.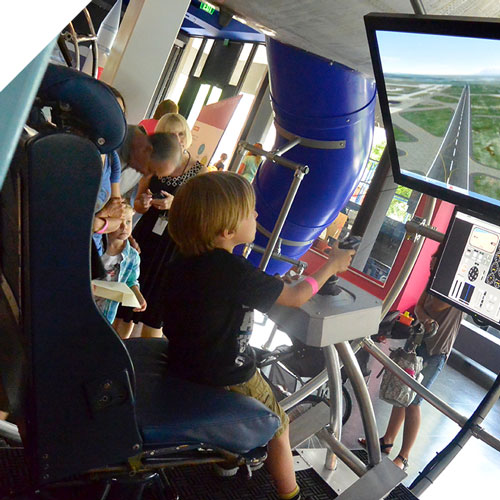 Realistic Flight Simulators
Have you ever dreamed of flying a plane? Of course! I mean, who hasn't? At The Leonardo, we have two, completely unique, hyper-realistic flight simulators that will take you on a wild ride. These flight simulators, built especially for this exhibit by Rockwell Collins, are the same style of flight simulators that most pilots train on.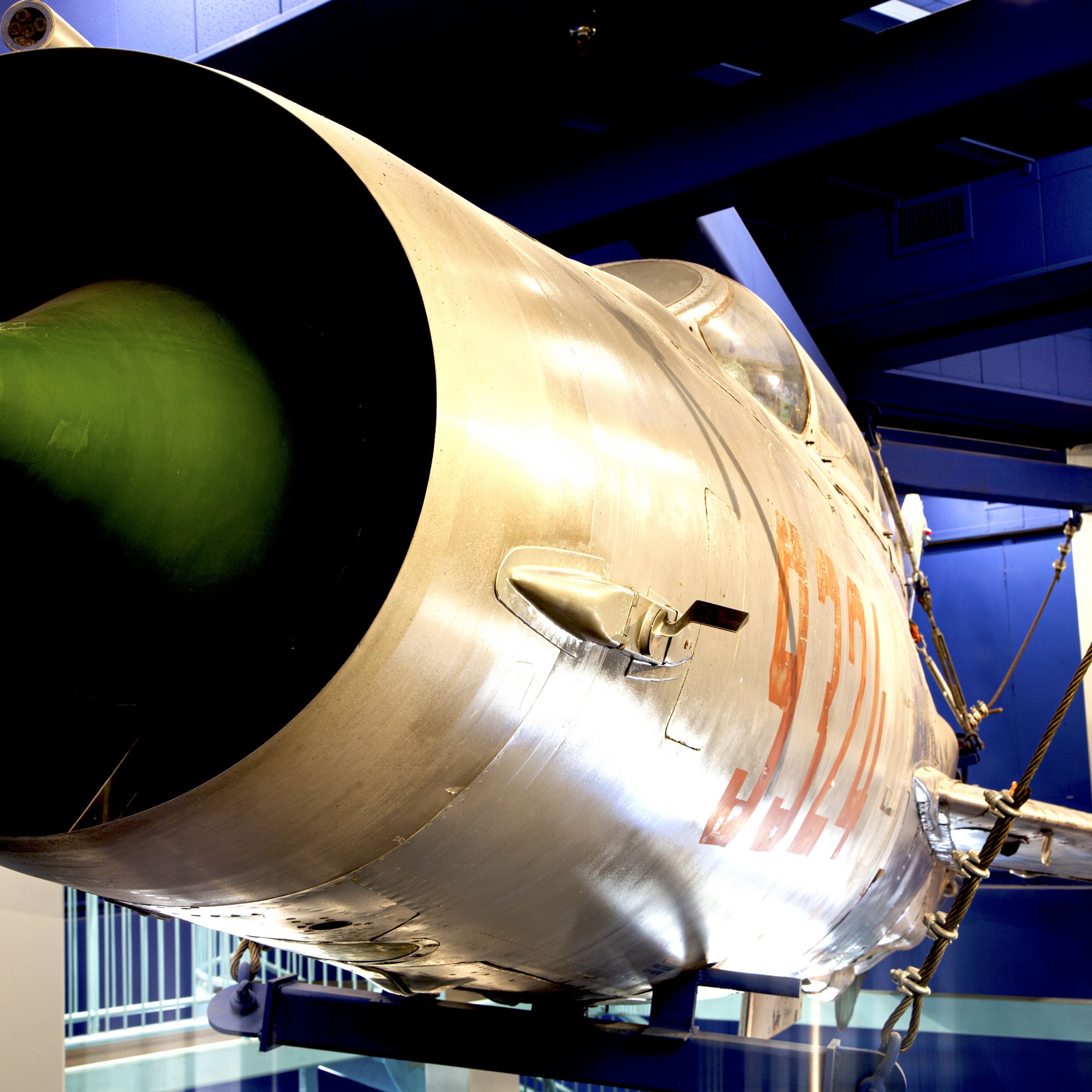 MIG 21
Hanging high above the Flight exhibit is our MIG-21. Follow the spiral staircase from the C131 plane for a close up view of this jet. Our MIG-21 was built in the 1980's and was used by the Polish military. Although the MIG-21 is no longer in production it currently holds the record for most produced jet aircraft and is still in use to this day. Visit Leonardo's workshop for a view of the MIG-21's iconic nose cone.
Leonardo da Vinci
For much of his life, Leonardo da Vinci attempted to understand how things flew through the air. He studied birds throughout his lifetime and held a constant curiosity in figuring out what kept these creatures in the air.
One of the stories of his life goes like this… Once, Leonardo looked at the sky and wondered how the air surrounding him and everything else flowed over the birds' wings. Suddenly, he had an idea and rushed to the nearest stream where he plunged a model of bird wings into the water; he spent a long time observing how the current moved over the model. Through this experiment, Leonardo built a greater understanding of airflow and his knowledge of air currents. He used this knowledge to create his flying machine, which served as a first step into discovering crewed flight, even though he never actually flew.
SPONSORS
Flight was made possible with support from the following: