Due to recommendations from Utah officials about limiting social gatherings to reduce the spread of COVID-19, The Leonardo will be closed temporarily beginning March 14th.
For more information about refunds, programs, and our efforts to continue our mission check out our updates page.


Final Weeks, Don't Miss It!
What nature destroyed, it also preserved.
The sudden disaster that destroyed the city also preserved a unique record of daily life at the height of the Roman Empire. Artifacts on loan from the Naples National Archeological Museum in Italy take visitors through a unique Roman villa and onto the winding streets of Pompeii, exploring the forum, theater and marketplace along the way.
Please allow a minimum of 1 hour to explore this exhibition. And for the insatiably curious like ourselves, please plan for up to 2 hours in this experience!
Become a Member and save on tickets to POMPEII!
Museum Members save up to 50% off tickets and enjoy perks like gift shop discounts, access to exclusive events and more.
View over 150 authentic nearly 2,000-year-old artifacts preserved in ash on loan from the renowned Naples National Archaeology Museum in Italy. Artifacts include mosaics and frescoes, gladiator helmets, armor, and weapons, a ship's anchor, lamps, jugs, cups, plates, pots and pans and other household objects and furniture, jewelry, medical instruments, and tools.
Observe multi-media recreations of a market, a temple, a theater and baths that reveal how the people of Pompeii lived, worked, worshiped and found entertainment. The exhibition features casts of Mount Vesuvius' victims which reveal the tragic human devastation of the sudden disaster that destroyed Pompeii.
Experience the infamous volcano, Mount Vesuvius. The Eruption Theater recreates the catastrophic power of Mount Vesuvius with an immersive experience of vivid sights and sounds.
New student workshops are here!

Book an experience for your classroom today.
In honor of the arrival of the world-known Pompeii: The Exhibition to Utah, the Leonardo Museum is partnering with the academic community of our state to program a series of lectures. Each lecture will be on a different topic and FREE to the public.
Salt Bistro will be open for this after hours event. Special extended hours for exhibit entry will be available, get tickets today.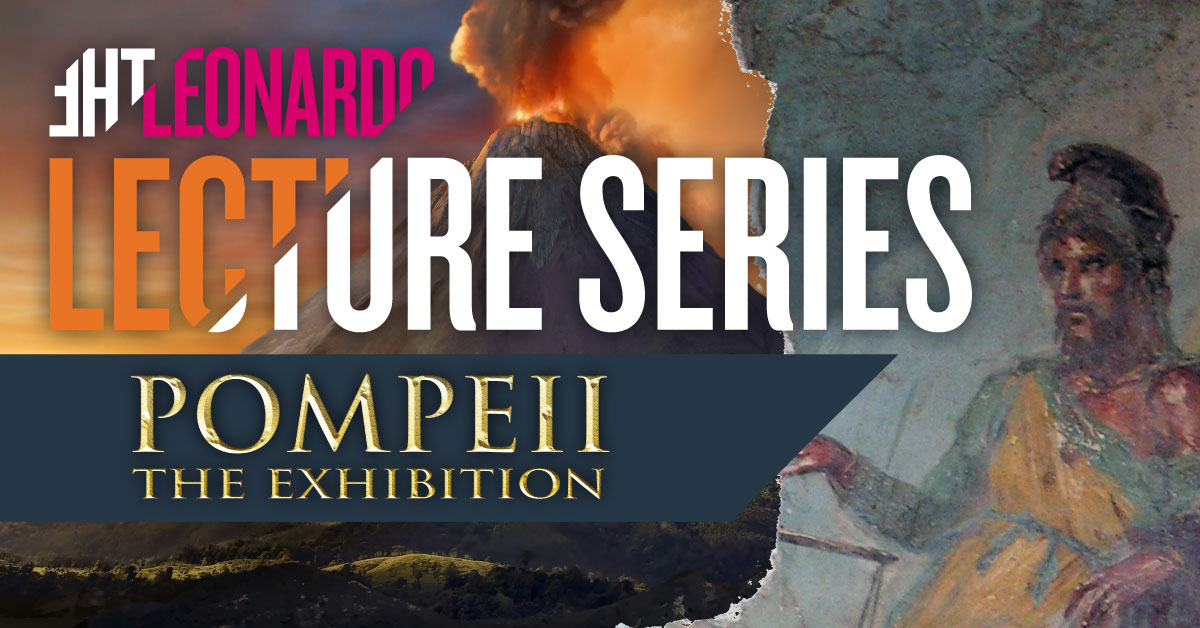 Now Open Through April 26th, 2020
Members receive discounted exhibit admission!
Pompeii: The Exhibition is wheelchair accessible. Staff is on hand to assist any visitors who require elevator access in the exhibit space. Wheelchairs are also available for checkout at the Admissions Desk. For more information on accessibility at The Leonardo please click here.