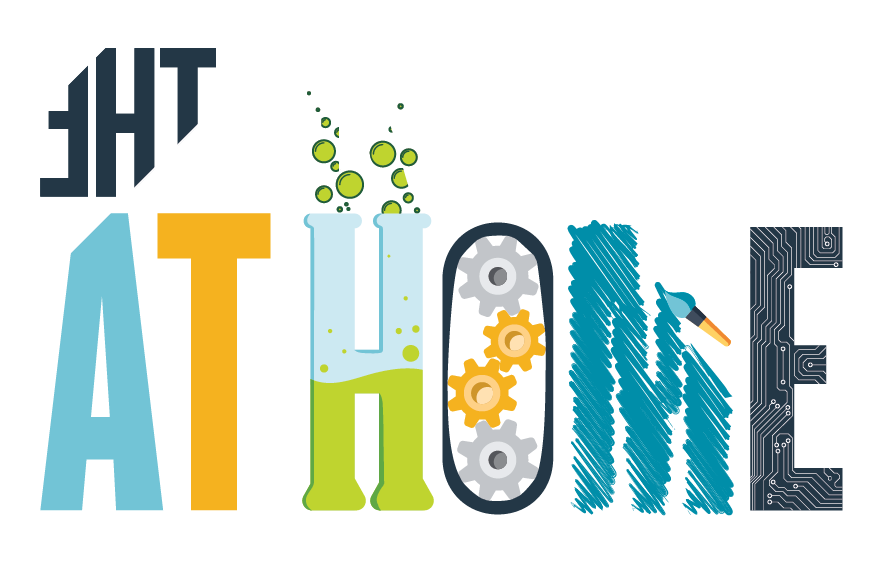 Setting Up a Learning Environment That Inspires Your Child and Doesn't Overwhelm You
Early childhood educator Elyse Crescitelli joins The Leonardo for a conversation on helping young children thrive while learning at home.
Elyse, thank you so much for being a part of our very first Leo @ Home interview! With so many families diving into learning at home right now, we thought it would be fantastic to hear from a creative early learning educator as we're all recalibrating to this new normal.
Sounds great! So glad to be a part of this, hopefully a few stressed out parents will find this useful.
We are sure they will! Let's start off there — we know that a lot of parents are feeling a little overwhelmed with the school closures and trying to maintain an academic schedule. Any tips on getting started?
The first thing you have to remember is that your #1 job as a caregiver is just that – to care for the children. Just by keeping your children safe and portraying an attitude of calm and control, you're already doing a great job. Anything else that you do at home to support learning and development is already an achievement.
That's a huge relief to hear! There are so many resources and ideas out there for structuring an at home curriculum, but what about the physical learning environment. Many educators create calm spaces that encourage students to dive into activities. Based on your style of teaching and early education training, are there any tips for making our homes more conducive for learning?
Calm is definitely an aspiration but not necessarily an easy goal! I think carving out a space in your home that is designated for more structured activities would be beneficial. Rather than trying to force a "quiet space," try to create a corner or table that is exciting for the children. I am more likely as a 2-year-old to want to go to an area that is well-laid out with an exciting set-up than a perfectly tidy and empty space. To create an inviting space, face the table or cushions or carpet away from screens and hang some fabric overhead to create a cozy nook. Then you can get stuck into an activity with fewer distractions.
We love that! What about scheduling your day? We know your work at a school that focuses on child-led learning. Can you talk a little bit about that and also about how parents might integrate that at home where there's also a need to juggle taking care of the house, preparing meals and for some, working from home?
Child-led learning means that when it is "snack time" we don't stop the learning and tidy up. It is important to keep some type of schedule, yes, but make sure to keep the learning alive. For example, last week at school we were building a robot which took all day. The robot became incorporated into math activities (what shape can we make the buttons, how many boxes will we need for the arms, etc), literacy (let's make a label for each button to tell what will happen when we push it), imagination (how can we paint the robot, what materials will we need, let's sketch a design before we start building), and STEM (taking apart old toys with circuit boards or battery packs to attach to the robot, or even make it talk or move using RC car parts).
To me, this is something that can last throughout the "schedule" without saying "Now it is art time" or limiting math to a table activity. If you are really into painting, don't stop just because the clock strikes 3. If you have to stop, give fair warning of 5 minutes or use a timer to help transitions.
That sounds like a flow that would work great for some families. With everything changing day by day, it's a lot for parents who are just trying to check off the basics right now. The change of routine and additional stress parents are feeling must be having an impact on our children. Can you give us some suggestions on how to talk to young learners in times of uncertainty or things to look out for that might be signs of stress?
I truly believe that children can smell stress from a mile away. The first day there were talks of closing schools, parents would talk nonstop about it at drop-off time. The children immediately became really clingy to their parents, giving them lots more hugs than usual before they left and having a more difficult time settling in after they were gone. Children want to comfort you, and let them! If they feel uneasy or confused, their eyes will immediately go to you. Make sure you're proud of what they see when they look up. Are you embracing the challenge? Are you okay with a new routine? If yes, then your child will be too. You'll know if stress is getting to them if they stop playing – that's never a good sign!
Are you embracing the challenge? Are you okay with a new routine? If yes, then your child will be too.
Even very little children are so much more perceptive than they're often given for. Speaking of play, do you have any tips for turning things around the house into toys or activities?
Everything is a toy whether we like it or not! A favorite of mine is painting with different objects in the house – put a big piece of paper on the floor and attach a paintbrush to a drill and use it to paint! Children want to use real objects in their play. Why not use forks or toothbrushes with play dough? Or use that drum set to cook a family recipe and allow the children to measure and add the ingredients. This is where you will see tons of ideas online just try not to use food as toys, that always makes me feel a bit wasteful!
These are amazing ideas. There's no better time to get a little flexible about how we're using things around the house. Kids are so naturally creative with what's at front of them, so we love the idea of letting them come up with the ideas!
One more thing we know you have in your early childhood experience is sharing yoga with very young learners. Any tips for getting out the wiggles and getting some exercise in at home?
As we spoke about before, transitioning to different activities throughout the day can be tough. Yoga and movement are great transition strategies. Play some music and have wiggle between playtime and bath time, better yet, play the same song before every bath so that song becomes the bath-time dance!
Breathing exercises are great for calming down after big exciting games. Give your child a "flower" and ask them to blow all the petals off, or a piece of imaginary "chewing gum" to get out jaw tension and blow a giant bubble. A simple 5-pose vinyasa flow can really pick up the energy in the morning as well and create a bonding moment between you and your child before the chaos of the day.
And incorporating these things will probably help parents to de-stress right along with their kids! Any teacher secrets for self-care or resetting during overwhelming parts of the day?
It may seem silly, but sometimes the only moment I get to myself is on a bathroom break. Take a moment to splash some cold water on your face or smell something strong like toothpaste or perfume.It really resets your nervous system and gives you a chance to gather up a bit more energy.
Sensory overload is a real problem with so many people at home! For a lot of families, that could be leading to little learners acting out or behaving differently than they do at school.
Great point! Children definitely behave differently at home then they do at school. Some parents are shocked to learn that at school their children are perfectly behaved because at home they are not so much! Usually, antsy-ness is a sign of boredom. Are the children simply "over" an activity? What was the last thing that you did with them that they were engaged in? I find that messy play (such as finger painting) and sensory play (mix cornstarch and water and watch the fun) really calms children down and centers them into a place where they are able to listen to adults. Also, reading a story is the #1 teacher trick for changing an antsy atmosphere!
…reading a story is the #1 teacher trick for changing an antsy atmosphere!
Lots of parents are adjusting to working at home with kids right now. Any tips on helping explain that to small children so they still feel heard, but are more understanding of times when parents need to work?
Children's play is their work. Set a routine of your child "going to work" in their play area, then you can explain that mommy is also going to work over on the other side of the room. If your children are climbing on you desperate for some attention, just give 2 minutes of your time and eye contact. This will probably satisfy them for a while rather than just ignoring them glued to a screen, which most of us have to do at the moment!
Yes, sometimes just a little connection goes a long way! At the Leonardo, we're all about curiosity. Very young children seem to be pros at curiosity. Can you talk a little about how young children are experiencing the world and what we can try to tap into to make this time at home fun and creative?
As carers, sometimes we can get so caught up in saying "no" to children that we forget how to say "yes" to children's curiosities. Are they getting too close to the hot stove? Try not to just say "stay away" but rather engage and invite them into the cooking process. Are they making a mess with their dinner? Enjoy the mess! They are probably curious about texture and scent, which can easily be incorporated into playtime with shaving foam or paint.
One last question for you. We have so many unknowns right now. For parents, one of the biggest unknowns for parents is how will this extended period of learning at home impact our children? How can we make sure our kids are thriving in new circumstances? If parents focus on just one thing while kids are learning from home, what do you think it should it be?
If you have to focus on one thing, focus on connection. Children are probably missing out on a majority of socialization they would be getting at school or on the playground. If you are super busy working from home, make time for ten minutes to read a story and make eye contact with your child. There is no judgment for screen time or letting children play all day. Just make sure you play with them and talk to them as much as possible. These conversations are invaluable for their development right now.
 If you have to focus on one thing, focus on connection.
Elyse, thank you so much for sharing your ideas. So many of us parents are in uncharted territory and it's great to connect and share ideas!
It was lovely to chat with you, stay strong parents!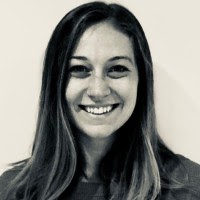 Elyse is a preschool teacher at Chelsea Pre-Prep in London and completed her masters in Early Years Education from University College London. She is also a yoga teacher for toddlers.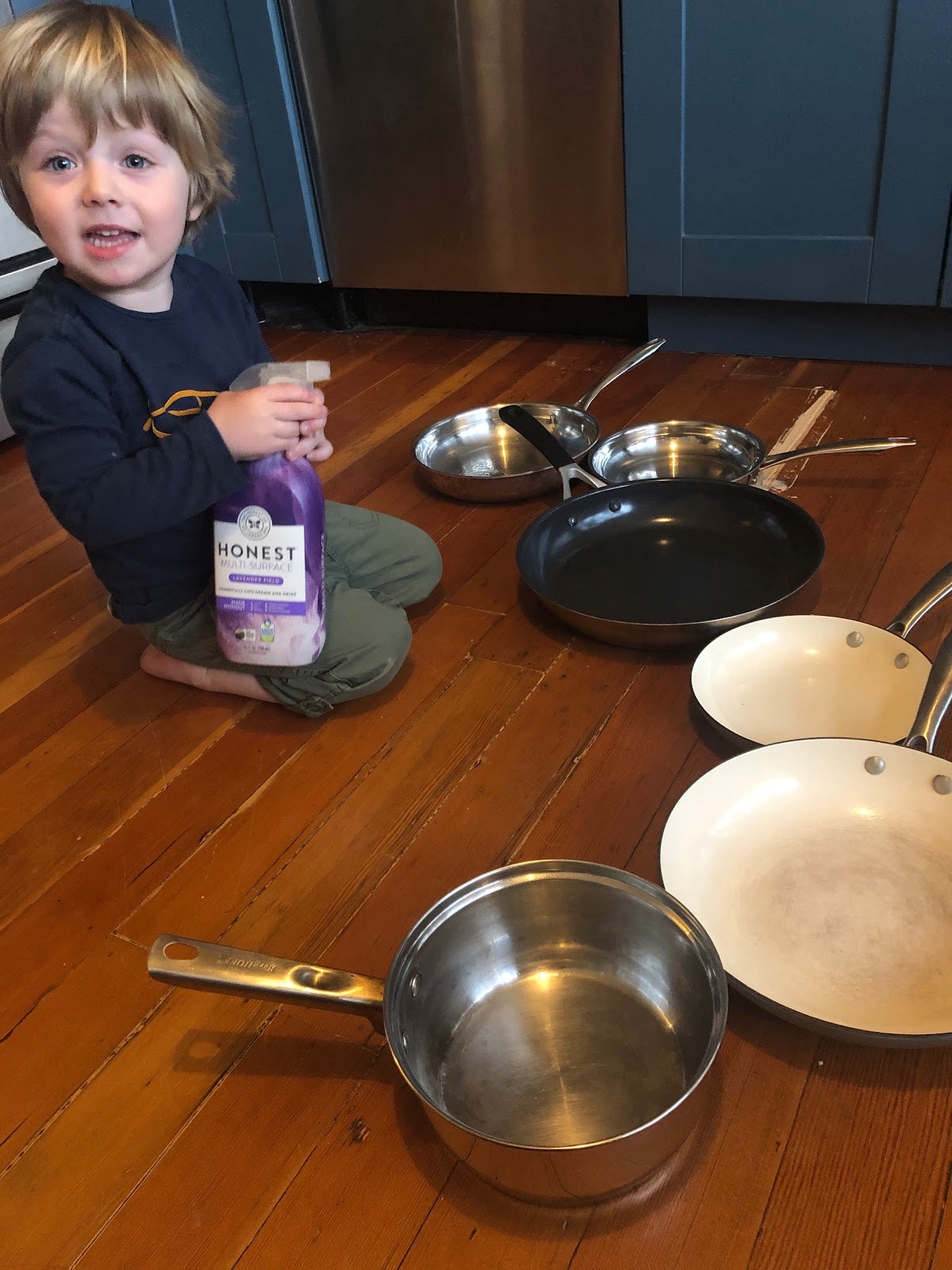 Interviewer's Note: If anyone is wondering how this working-from-home interviewer managed to get through this interview with a toddler underfoot — we washed out a spray cleaner bottle, filled it with water, and asked the toddler to "clean" everything in sight…
Thanks for joining us for our first Leo At Home interview! If you have any feedback or requests for interviews, please email: education@theleonardo.org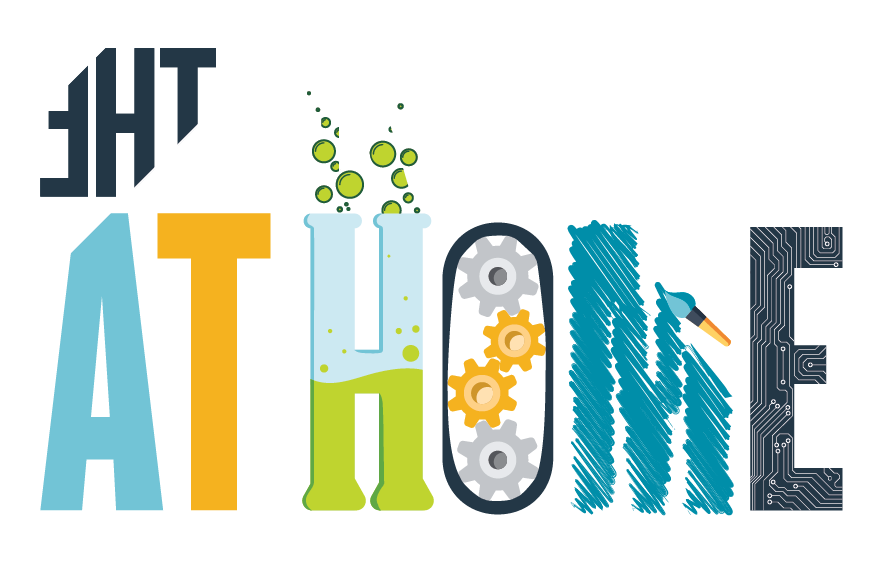 Find fun activities and resources for your family in our Community Classroom!