Make and Take is a weekly art program at The Leonardo. Each month is a new theme, you can join us in Leonardo's Studio on Saturday's for family-friendly DIY's.
Missed February's Make and Take activity? That's okay! We've got all the details here. You can learn to make paper at home.
Recycled card stock or paper

2 bowls or containers

Water

Blender

Screen

2 towels

Iron

Optional: Screen Stencils, our screen came with snap on shapes
Step 1.
Start by gathering any recycled paper or card stock, then tear it into pieces. You can add sprinkles of color into the paper by tearing a separate colorful sheet of paper into tinier pieces and saving the pile for a later step.
Step 2.
Soak paper in a bowl of water. For best results, soak paper for 24 hours or soak card stock up to 3 days.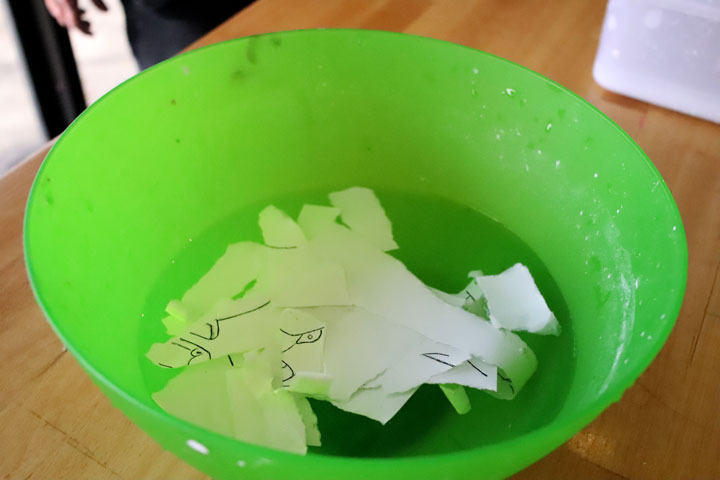 Step 3.
Next pour the paper and water mix into a blender. Blend for 30 seconds to 1 minute. The consistency might be chunky but that's okay.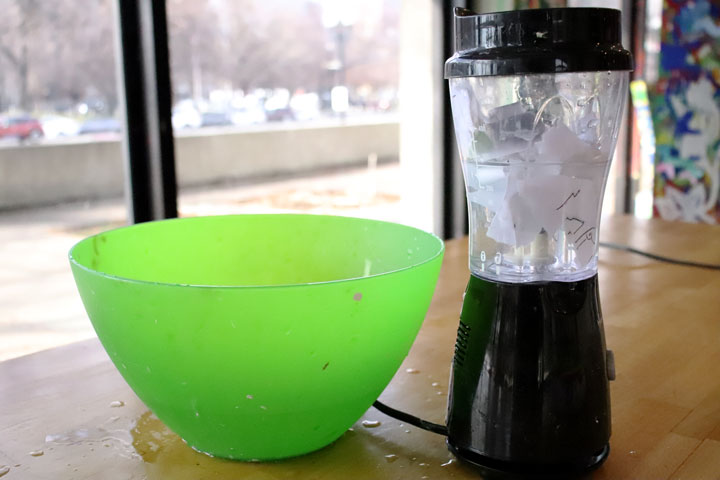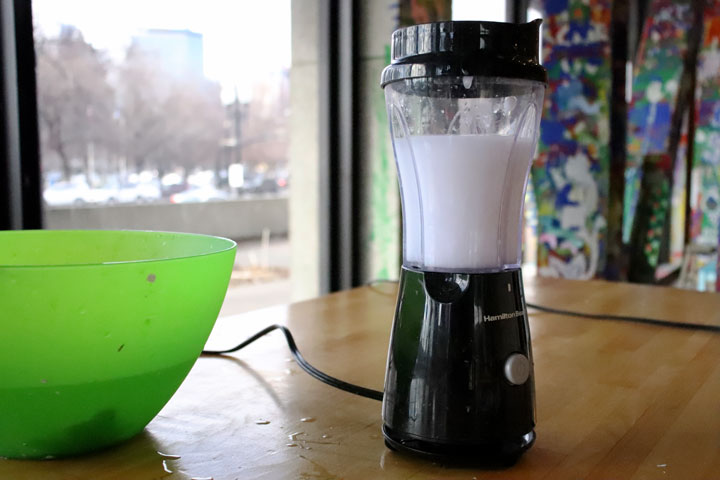 Step 4.
Pour the pulp from the blender into a bowl. Add about 1 cup of water to thin out the consistency.
At this step it helped us to use 2 separate containers. One bowl for the blender pulp. Then transfer a cup of pulp to the second bowl and thin with water. You may experience trial and error with the next steps and using this method helps to control the thickness of your new paper. For example, if your screen ends up with a thick layer of pulp you may want to toss it back in the bowl and thin the mixture with more water. Or if your screen ends up with a very thin layer of pulp that falls apart while drying you will want to toss it back in the bowl and add more pulp from the first bowl to thicken up the mixture.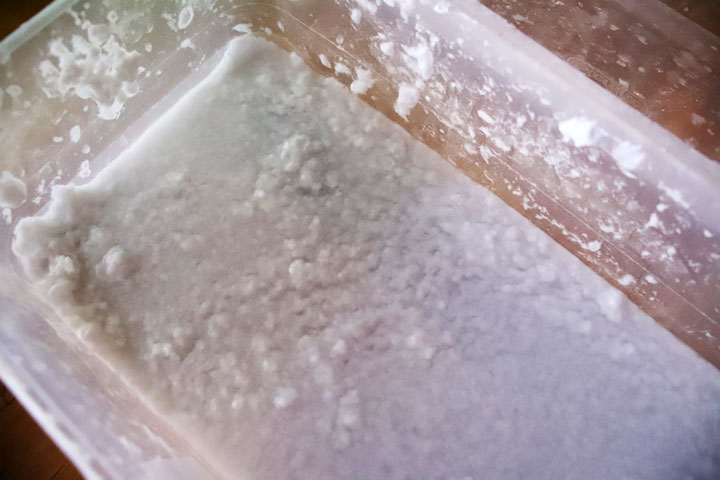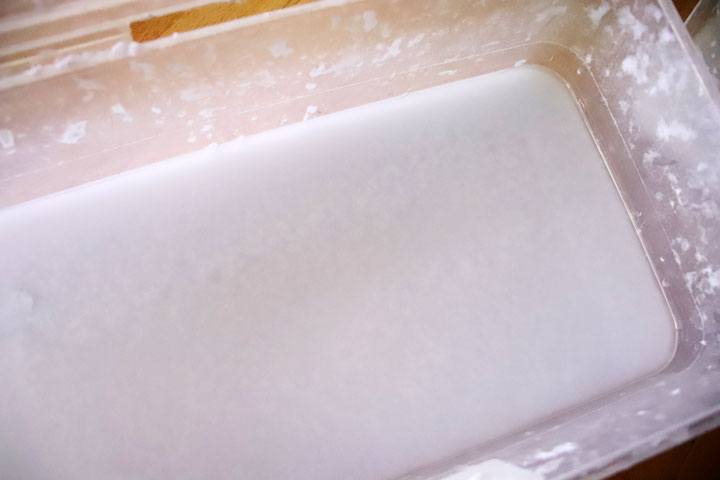 Step 5.
Get your screen ready for straining. Set it aside for immediate use. First, stir the pulp and water mixture so that no chunks are settling at the bottom. Once everything is stirred up quickly submerge the screen to the bottom of the bowl.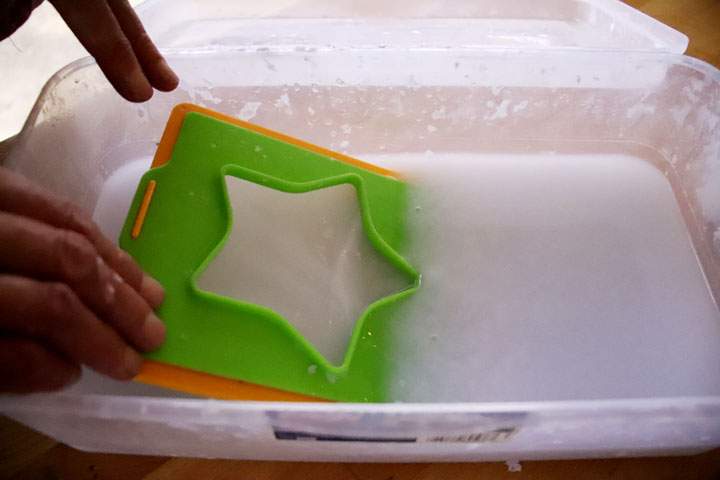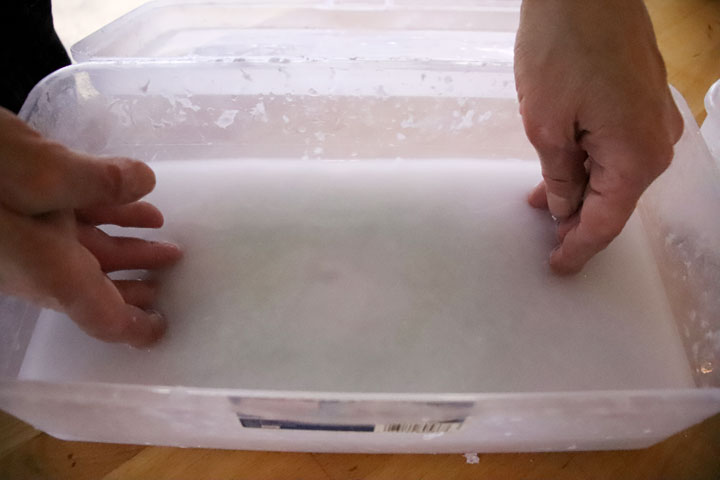 Step 6.
Lift the screen out of the water. Let as much water drain as possible. If using a stencil shape like we did, remove it carefully. Then using your finger, slide off any extra pulp from the edges of your paper shape if needed.
If you set aside any tiny pieces of shredded colored paper from step 1, soak those in a bowl of water. Then you can sprinkle color on to your screened paper by adding the soaked colored paper piece by piece.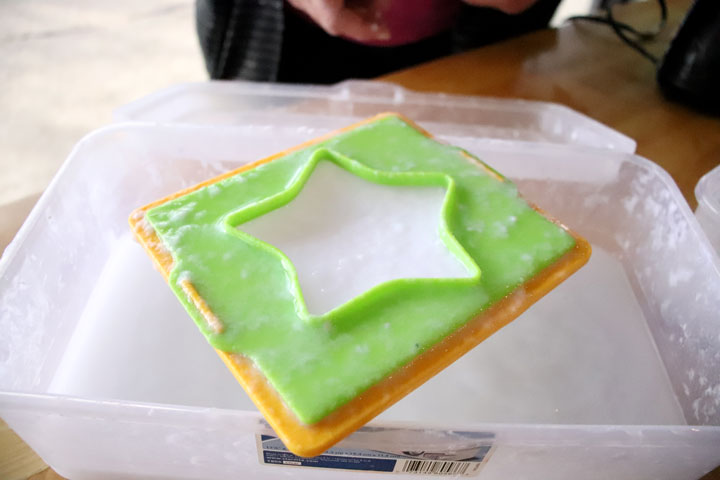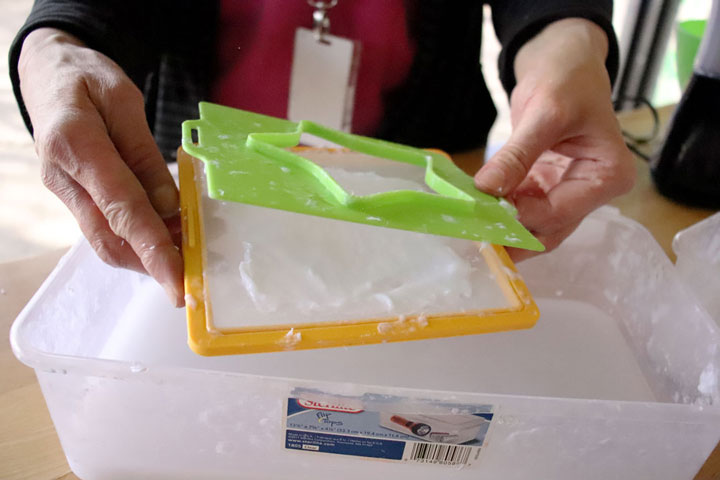 Step 7.
Grab a towel and fold it nice and flat. For best results, use a towel with high pile. Thin towels are less effective at absorbing water and the paper pulp tends to stick to thin materials. Place your folded towel on top of the screen and flip the two over so that the bottom of the screen is facing up.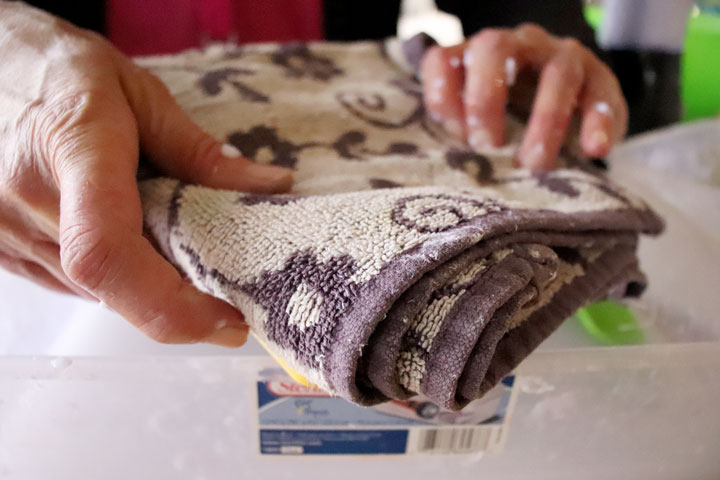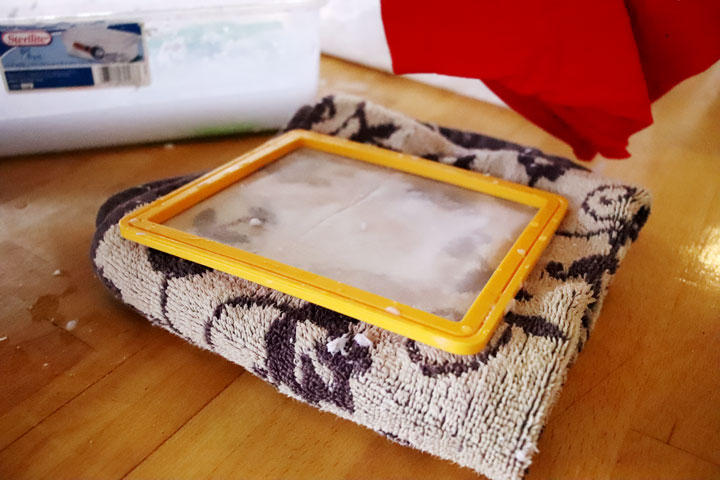 Step 8.
Use another towel or fabric scrap (we used a t-shirt) to rub the back of the screen dry.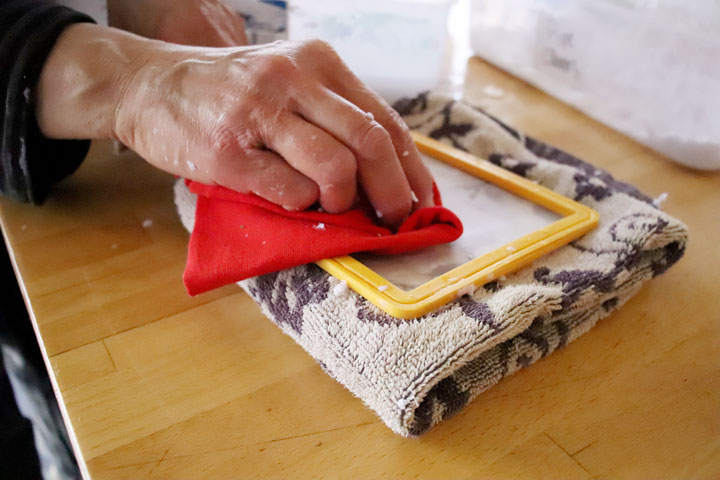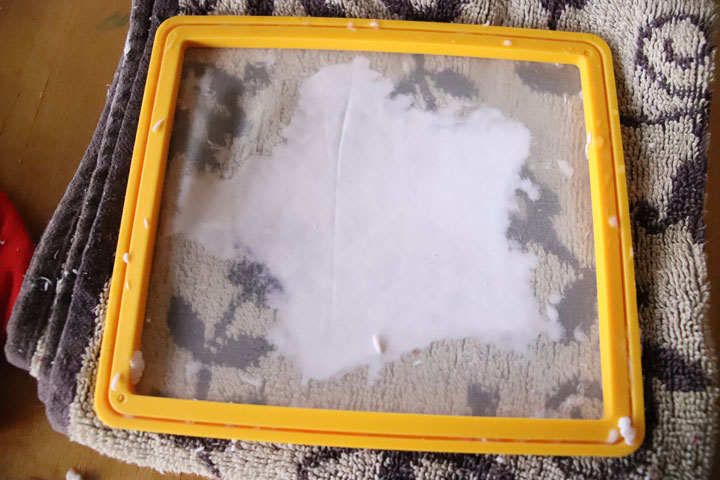 Step 9.
Peel the screen off of the towel and place on top of a sheet of construction paper.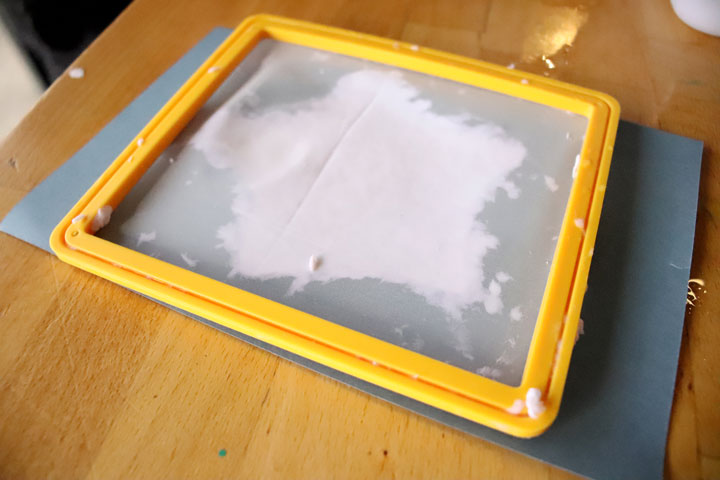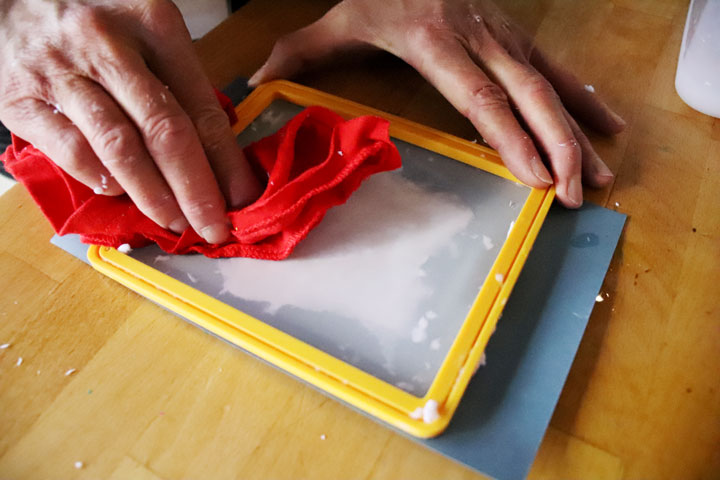 Step 10.
Remove the screen from the paper and now place another sheet of construction paper on top.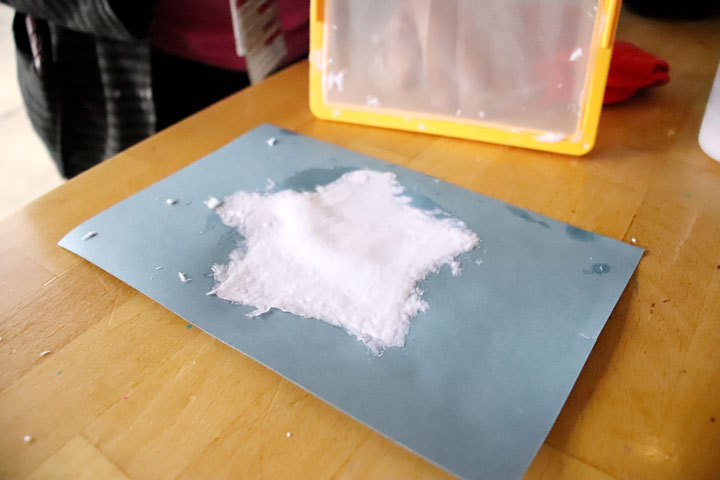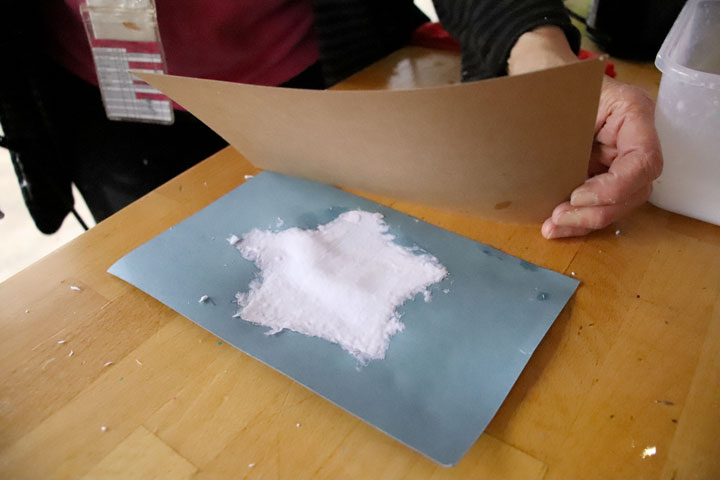 Step 11.
Place an iron on low setting then iron the paper. Move the iron in circles, this will speed up the drying process. After a couple of minutes flip the paper over and iron the back side to get even drying. Depending on the thickness of your paper you may need to iron for a few extra minutes.  You can also skip this step and allow your paper to air dry over night if preferred.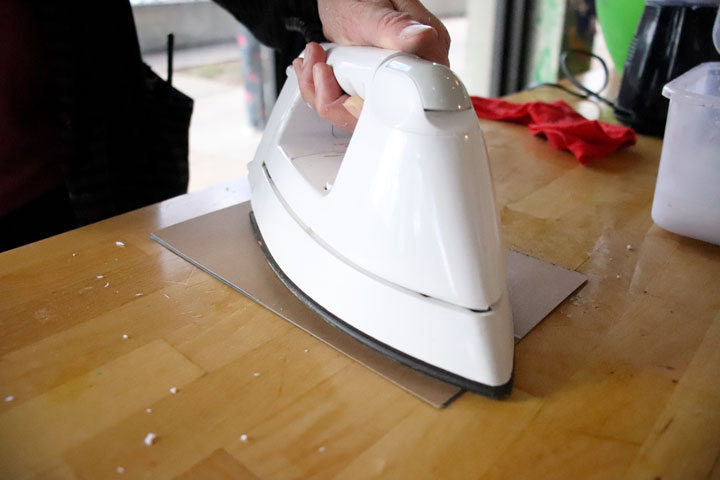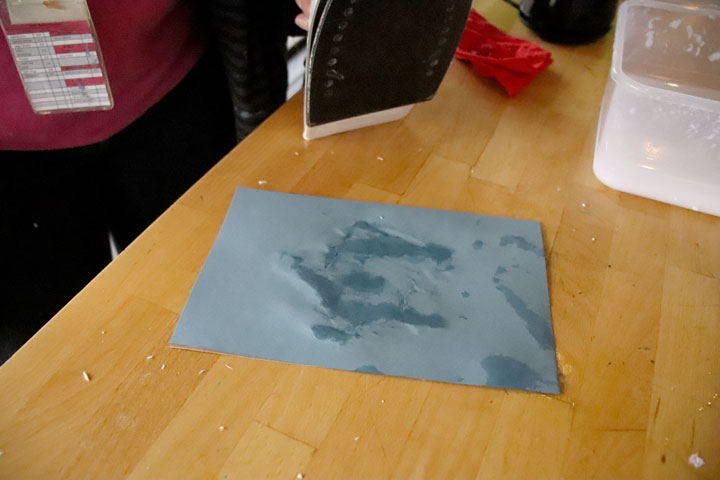 Step 12.
Now lift the construction paper up to check if your DIY paper is dry. If not repeat step 11.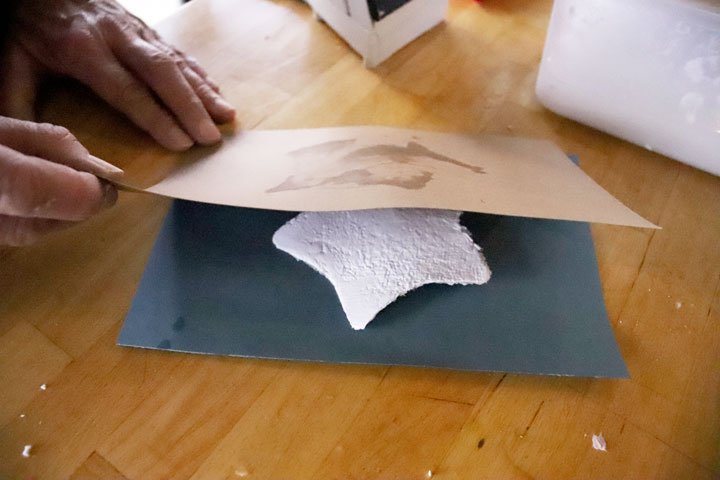 Now you have your very own home made paper! You can recycle any old paper or card stock into new and unique paper for crafts, holiday cards, paintings and more.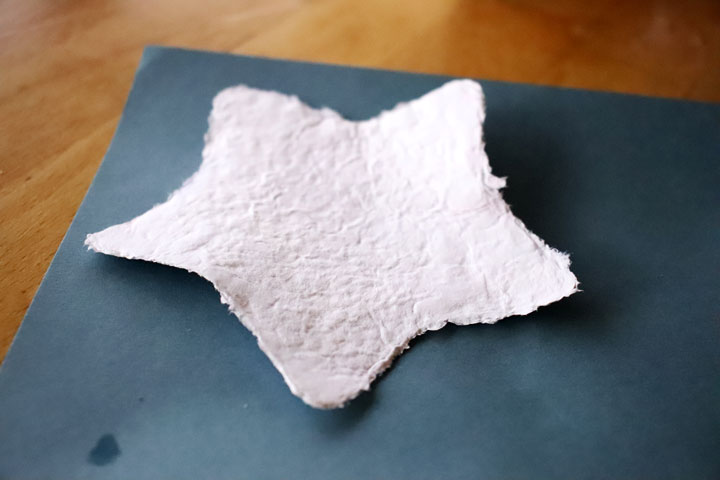 Join us at the next Make and Take program, happening every Saturday at The Leonardo.
See more ideas on our Pinterest!