Whether you are hosting a corporate event, having a wedding, or throwing a birthday party, The Leonardo has you covered. With three floors, tens of thousands of square feet, and multiple spaces to choose from, The Leonardo is the perfect venue to host your event.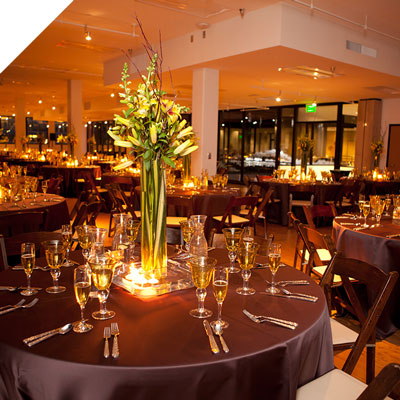 Event Center
Our event center gives you beautiful, natural light during the day and transforms into a stylish hub of festivities at night. This space has a beautiful layout and stunning downtown views that will be admired by all your guests. From weddings to holiday parties, our event center can be customized and decorated to create your ideal event.
Size: 4,000 ft2
Capacity: 240 seated, 350 reception style on a flow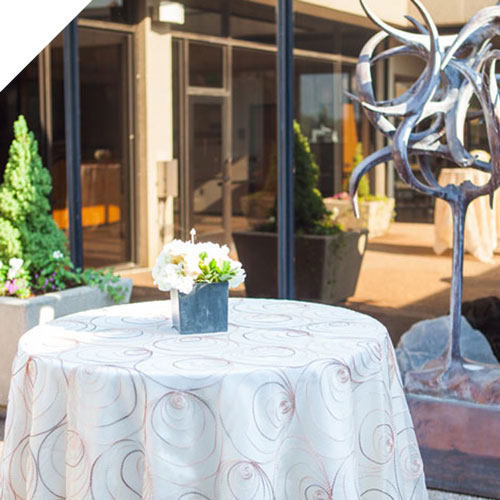 Third Floor Courtyard
To make your event even more magical, we have an extension of the third floor event center. The outdoor courtyard will give your guests the opportunity to step outside while still being apart of the occasion. With beautiful outdoor scenery, this is the perfect add-on.
Size: 1,100 ft2
Capacity: 25 seated, 40 reception style on a flow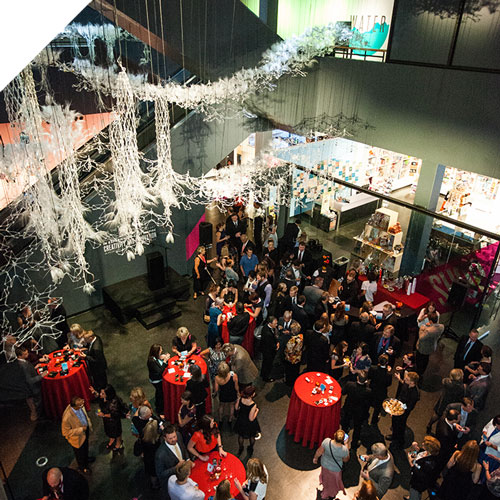 O.C. Tanner Atrium
If you're looking for a modern and contemporary feeling for your event, the O.C. Tanner Atrium is perfect for you. With views of the Douglas Snow mural and Holozoic Veil, your guests will be talking about your party all year long.
Size: 2000 ft2
Capacity: 72 seated, 120 reception style on a flow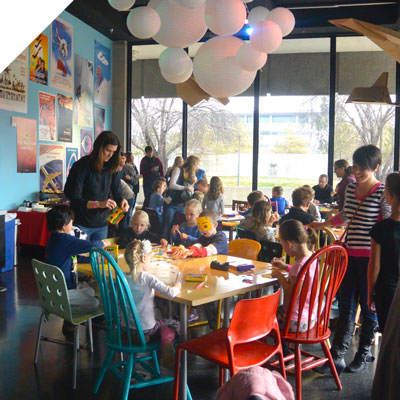 Curiosity Corner
Curiosity Corner is a great event space for birthdays and family gatherings. Here we have fun and dynamic furnishing with amazing natural lighting and fun ornaments that hang from the ceiling. The best thing about Curiosity Corner is it's the perfect place for kids of all ages!
Size: 675 ft2
Capacity: 48 seated, 75 reception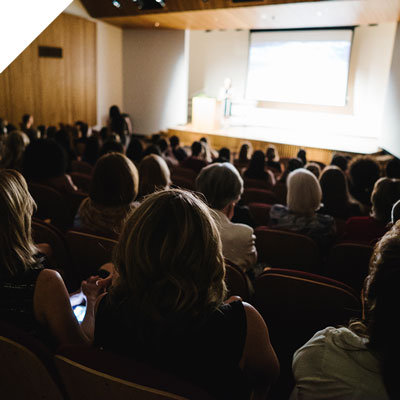 Auditorium
Our Auditorium is the perfect venue for your lecture, press conference or speech. With comfy chairs and a great sound system, this is the best place for people to dig deep, think big and listen closely.
Size: 1,720 ft2
Capacity: 198 seated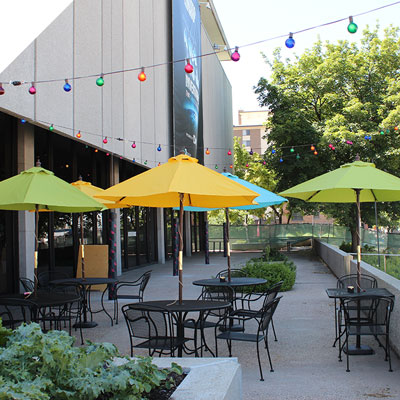 First Floor Outdoor Terrace
Being outside and looking over the beauty that is Salt Lake City is one of the reasons The Leonardo is the best event center in Utah. This is especially true when you add innovation and curiosity to the mix. If you want to enjoy the view while enjoying the party, the Outdoor Terrace is perfect for you. It's the perfect place for your guests to interact and mingle throughout the day – or night.
Size: 6,000 ft2
Capacity: 100 seated, 200 reception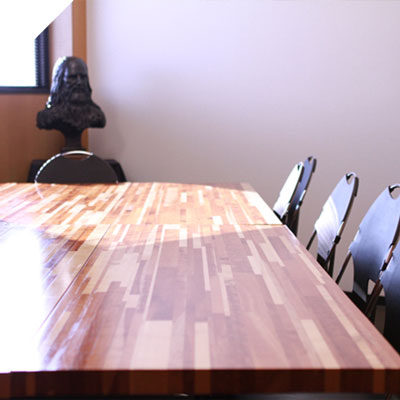 Board Room
In our Board Room, you will see that accomplishing more is easier in a creative setting. See the stunning views of Library Square and enjoy the art as you meet with your company, clients and/or businessmen in this private space.
Size: 590 ft2
Capacity: 14 seated, 40 reception style on a flow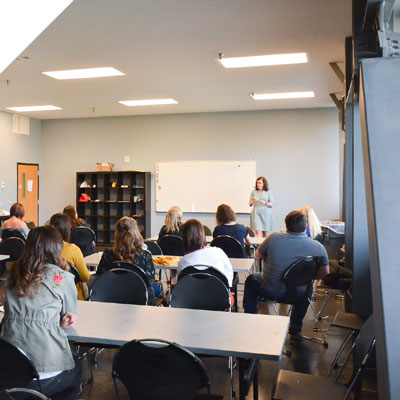 East Classroom
It's time to bring out your guests inner genius while you host your workshop, talk, or have an event in this space. With beautiful city and mountain views, this is the spot to bring out curiosity and creativity.
Size: 990 ft2
Capacity: 30 seated, 40 reception style on a flow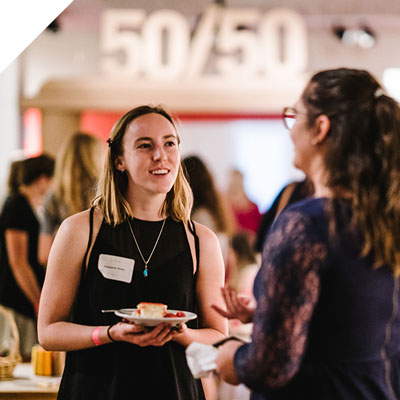 Human Rights Gallery
Step inside a place where you feel like making a difference. Come enjoy our current exhibit Woman/Women as it highlights the pioneers of the gender equality. Your guests will be moved as they walk around the exhibit hall and admire the Work in Progress Mural.
Size: 4,000 ft2
Capacity: 100 seated, 200 reception style on a flow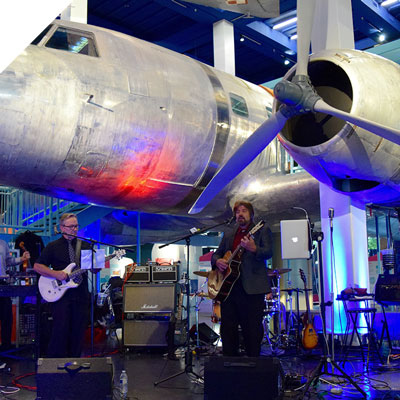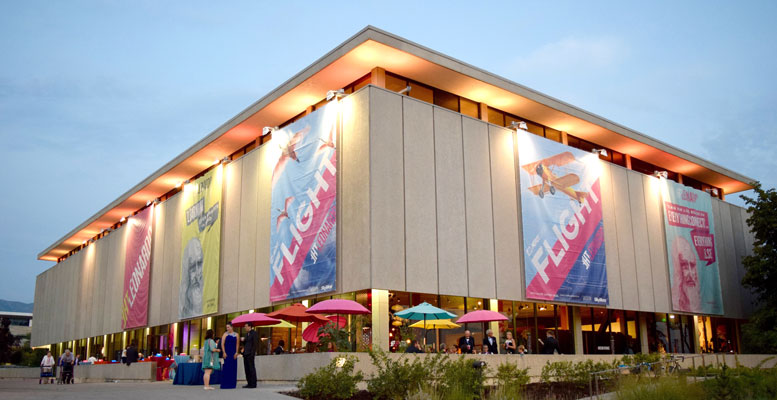 Exhibit Galleries
Having an event where you can be hands-on the whole time isn't something that comes along often. But, when you plan your event at The Leo, you can have fun while roaming the second floor exhibit galleries. Plan your even now and see what The Leonardo is all about. From Leonardo's Laboratory to our newest original exhibit, Flight (taking off August 2016), ask our events team how an exhibit space can be the perfect fit for your event.
Capacity: 25-500
Entire Museum Buyout
Use the whole museum to make a statement and throw a bash – just like City Weekly with their Best of Utah celebration or Google Fiber's Salt Lake announcement. Guests will have access to the whole museum where they can wander with wonder, ask big questions and find their inner genius. Now, who wouldn't want that?
Capacity: 2,000
Contact Us About Your Event 
801.531.9800
x
115