Thanks for a great summer!

We enjoyed a successful and safe 2020 summer camp season with you! Stay tuned for Summer Camp 2021 announcements in spring.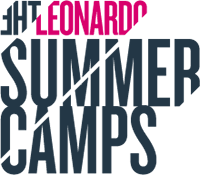 Summer Camp Overview
The Leonardo Summer Camps are an excellent match for children with curious minds, who love hands-on experiments and fun experiences. Your child will encounter academically and socially interesting topics that engage in multi-disciplinary themes. This year we are taking a new approach to our summer camps; providing a more cohesive experience that stretches the imagination, challenging your child to see the world around them in a different way, encouraging critical thinking and developing the skills to find the answers to questions they ask.
Our two-week camp creates a consistent schedule your family and children can rely on. And It is our mission to inspire creativity in people of all ages, which is why our camps range from First to Eighth Grade. Our camps all explore the same topic in developmentally appropriate ways. It's a promise that your child will come home and share something interesting they learned every day of camp.
What really sets The Leonardo Summer Camps apart is our staff. Our camps are run by our highly qualified Education team. Each member of our team has over 5 years of experience in education and all share the passion of making STEAM fun and accessible. We approach each camp with the intention of developing innovative minds. We welcome any and all campers and have experience working with neurodiverse minds.
If your child seeks answers, explores the world around them with a critical eye, and wants a summer of fun, The Leonardo Summer Camp is the place for them!
A typical day at The Leonardo Summer Camps includes a combination of museum and outdoor activities, break times, lunch and sometimes field trips or special guests. See example camp agenda for a sample of the summer schedule.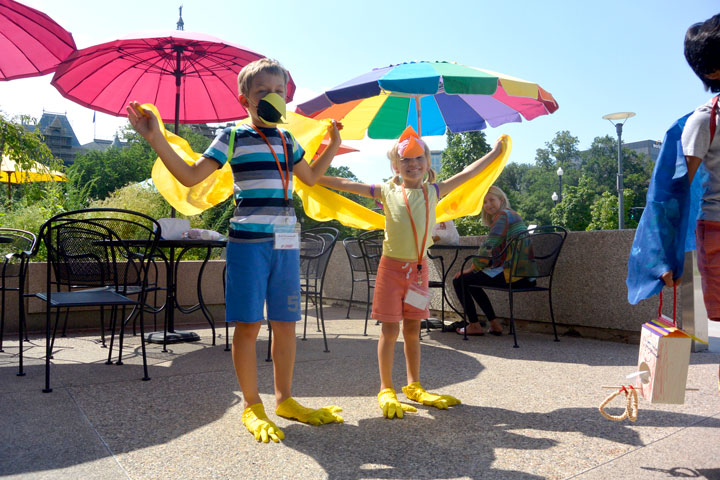 Example Summer Camp Agenda
7:30 AM  Early Care Drop Off
8:30 AM  Standard Drop Off
10:30 AM  10 Minute Break (Campers may bring snacks, no nuts please)

12:00 PM  Lunch Break, AM Camp Pick Up

12:30 PM  PM Camp Drop Off

4:00 PM  Standard Pick Up

5:30 PM  Late Care Pick Up Ends

Summer Camp Age Groups
Summer camps are offered for three age groups based on the grade level they will be in upcoming school year (Fall 2020):
Children entering 1st – 2nd grades (ages 6-7)
Children entering 3rd – 5th grades (ages 8-10)
Children entering 6th – 8th grades (ages 11-13)
Camp sessions run Monday – Friday:
Half-Day Morning camp sessions run from 9:00 am – 12:00 pm
Half-Day Afternoon camp sessions run from 1:00 pm – 4:00 pm
Full day camp sessions run from 9:00 am – 4:00pm
Early and Late Care
The Leonardo offers Early and Late Care options for added flexibility for your schedule and more fun for the kids!
Check the kids in with our trained staff as early as 7:30 a.m. with Early Care. Then, let them hang out with us at the end of camp until 5:30 p.m with Late Care.  The kids will get to create, explore and play with their peers and our friendly trained staff for a little extra time and you'll get more of your much-needed free time.
*Questions about pricing options? Email Camps@theleonardo.org or call 801-531-9800

1 Week Camps

General

1 Week Camps

Members

(10% Discount)

2 Week Camps


General

2 Week Camps

Members

(10% Discount)

Half Day

(AM or PM session)*

$150
$135
$300
$270
Full Day

$280
$252
$560
$504

Early Care

(drop off between 7:30 am – 8:30 am)

$20
$18
$40
$36

Late Care

(pick up between 4:30 pm- 5:30 pm)

$20
$18
$40
$36
* To enroll in only specific camps please click the "show individual events" link on the registration page.
Camp FAQs
Be sure to read Frequently Asked Questions before registering your camper.
Volunteer
Teens ages 16+ can be camp volunteers, applications open this spring. See our current opportunities for more ways to get involved.
Member Pricing
Museum members receive priority enrollment time and a 10% discount on camp registration. Join and save!