Sensory-Friendly Monday Overview
The Leonardo and Vivint Smart Home have partnered to offer a more accessible museum experience for individuals of all abilities and their families. Follow us on social media to find out when the next Sensory- Friendly Monday will be held. Sensory-Friendly Mondays at the museum will incorporate specialized programming and curriculum developed for visitors with sensory processing sensitivities and other neurodevelopmental disabilities into the everyday visitor experience.
Stay tuned for announcements on future Sensory- Friendly Mondays!
Follow us on Facebook to be the first to know when we start having Sensory Friendly Mondays again!
Sensory-Friendly Monday Highlights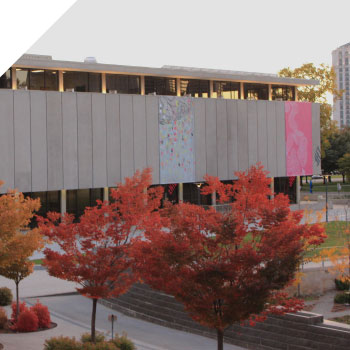 Thanks to a partnership with Vivint Smart Home, this program is free to visitors with sensory processing sensitivities and other neurodevelopmental disabilities and their families. The Leonardo will also be reducing noise throughout the museum and turning the lights down to create a more accessible learning environment. RSVP for free today.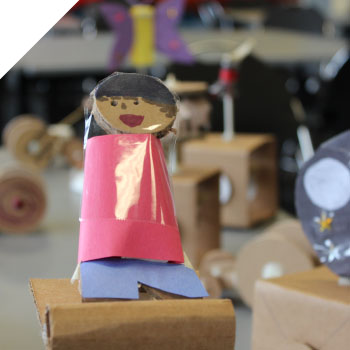 The Leonardo offers sensory-specific programming every first Monday of the month. Our community partners and staff collaborate to deliver inclusive STEAM learning with accessible activities. Visit the Admissions Desk for more details.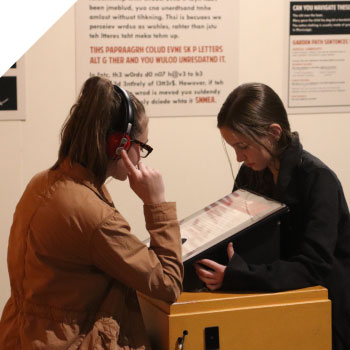 Sensory bags equipped with noise-canceling headphones, fidget tools, maps, guides and verbal cue cards will be available for checkout at the Admissions Desk. A limited number of weighted lap pads will also be available upon request. A quite room will also be accessible near the drinking fountain on the first floor of the museum.
Sensory-Friendly Monday Visitor Guide
To help prepare for your visit please check-out our Sensory-Friendly Mondays Visitor Guide. This resource introduces visitors with sensory processing sensitivities to The Leonardo Museum in an effort to make every visit accessible and easy-going.
Our partnerships are key to inclusive experiences. Here's what they're saying about Sensory Friendly Monday.
Gabriel J
Columbus Connects
Pre-Employment Specialist
As a specialist in the world of people with disabilities, I see the need for more organizations like The Leonardo who will go out of their way to make services available to everybody, regardless of their ability. Sensory-Friendly Monday highlights The Leonardo's passion for inspiring creativity and innovation – not only in the arts and sciences, but also in cultivating an environment of inclusion.
Meghan B
DDI Vantage Inc
Program Coordinator
It is a great opportunity for our community to have an option to partake in an event that is specific to their needs.  There are not many choices for children with sensory needs… Any time we partner with you, your employees are friendly and helpful, ready to help in any way they can.  My employees had fun interacting with the families and seeing the engagement of the children with the various sensory activities.  Thank you for the opportunity to be a part of a great and needed event in the Salt Lake Valley.