There are no Libations events currently scheduled.
Please stay tuned for announcements regarding future virtual events!
Libations Overview
Creativity and innovation shine in this program dedicated to food and alcohol pairings. This is an evening guided by experts from the Wine Academy of Utah and prepared by our accomplished resident chef. Don't miss this enlightened four-course meal at the museum, it's an experience you won't find anywhere else.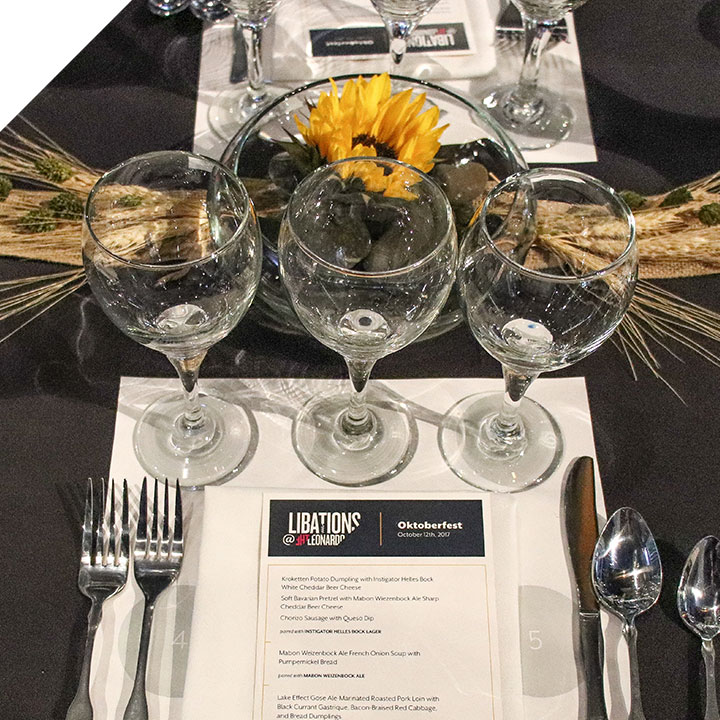 Food and Drink Pairings
Each Libations is coordinated to a theme; you'll be delighted by seasonal pairings that may inspire your own next big event or holiday. Enjoy wine tasting with our sommelier or learn more from experts in the brewer's guilds at our occasional beer libations. All drinks will complement each delicious course of dinner.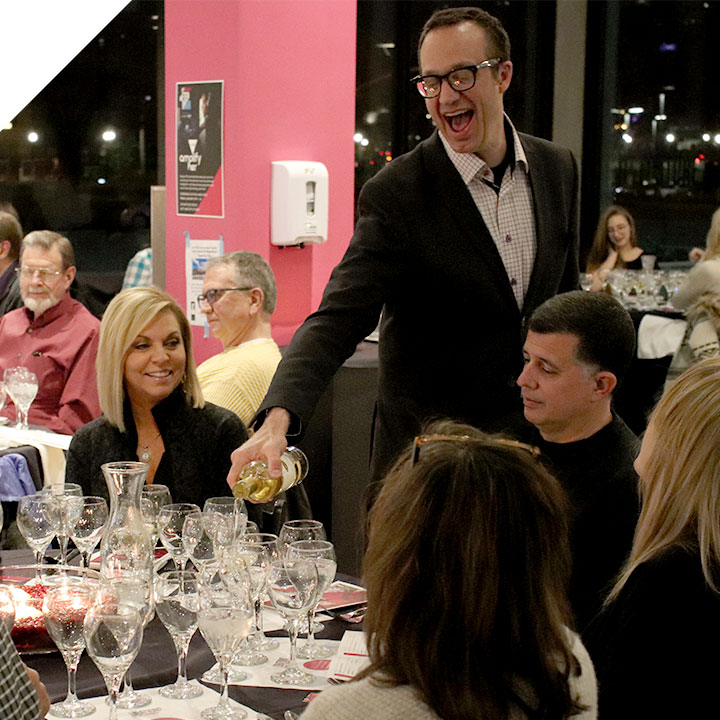 Sommelier Santangelo
The Leonardo Libations program is pleased to host accomplished Sommelier Jim Santangelo of the Wine Academy of Utah. Santangelo specializes in education for both professionals and wine enthusiasts. his selections perfect each course and his expertise is sure to entertain the evening.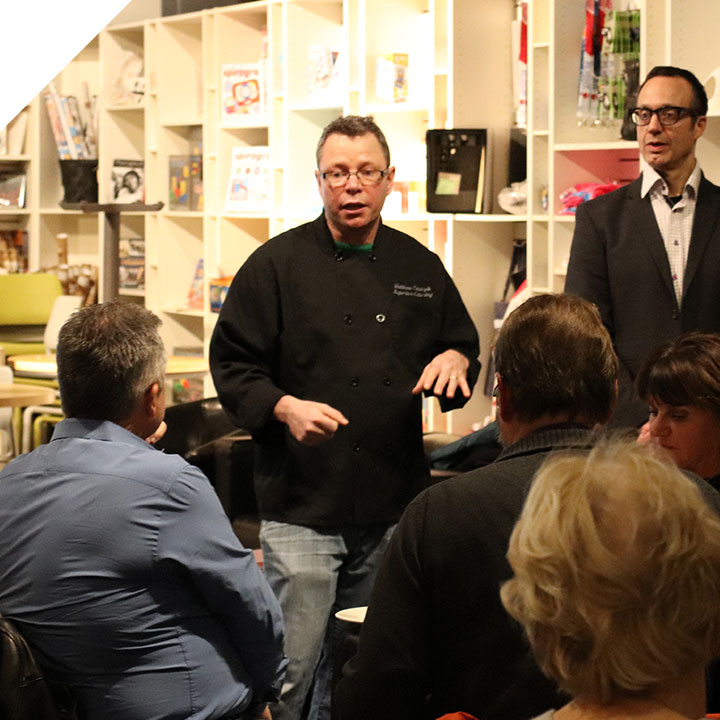 Guest Chefs
Guest Chefs bring a variety of unforgettable meals to the table at The Leonardo Libations. Traditional feasts, modern fare, and at times experimental themes, all delicious spreads sure to surprise you. Enjoy a meal unlike anything you will find around town and hear from the chefs themselves as they share some of the techniques that bring such unique flavor to the plate.