TECH TAKE
APART
Those old tech and appliances are still good for one thing, tinkering! At Tech Take Apart, we encourage visitors of all ages to open up gadgets like printers, stereos, computers, media players, and more. No experience is needed. Our facilitators will help get you started with the right tools, and our resident engineer can introduce you to the inner workings of the machines you disassemble.
Tech Take Apart is free with membership or general admission into the museum. This program is held on the second Saturday of every month.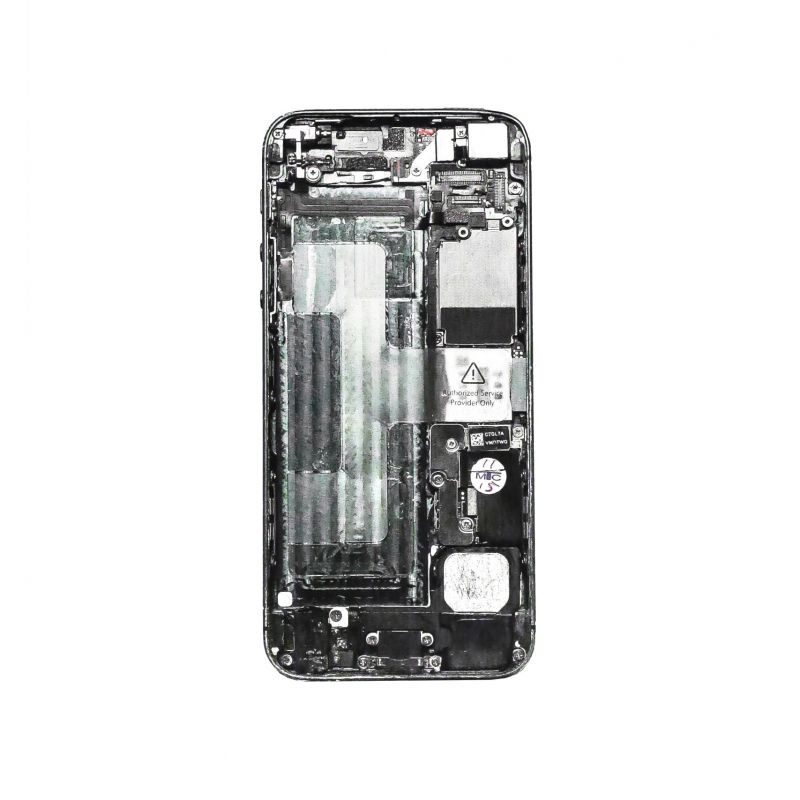 Tech Take Apart Program Details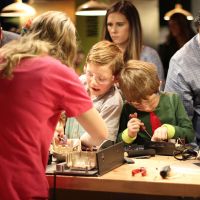 Facilitated Activity
Our volunteer facilitators can answer your questions as you dive deeper into the appliances or tech you open up. If you would like to volunteer to help with Tech Take Apart please contact education@theleonardo.org.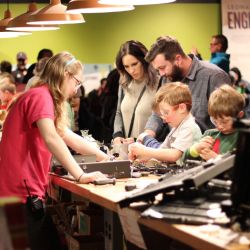 Get Tickets
Upcoming Events
September 11 from 1-3 pm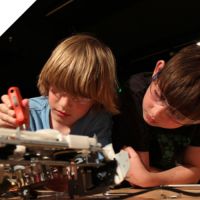 METech Recycling
Tech Take Apart is brought to you by generous donations from METech Recycling. The Leonardo is a non-profit community-powered museum, and without their support, this program would not be possible.

Explore how Things Work
How does a DVD spin? What makes the printer move? Find the answer to those questions and others through this hands-on exploration. Every machine can be broken down into smaller parts that are easier to understand as you strip away the exterior.
Join us for the next event!