Make and Take Overview
Make and Take is the program sure to inspire creativity and ingenuity in participants of all ages. This program will challenge you to consider the ways we fuse technology, art and science to make unique creations. Make and Take activities are guided by our facilitators and are hosted in Leonardo's Workshop and the Flight exhibit. This program is open to all museum visitors at no additional cost and all supplies are provided.
Coming Soon: Make and Take is every Saturday
See admissions desk for activity details or follow us on social media for the latest announcements.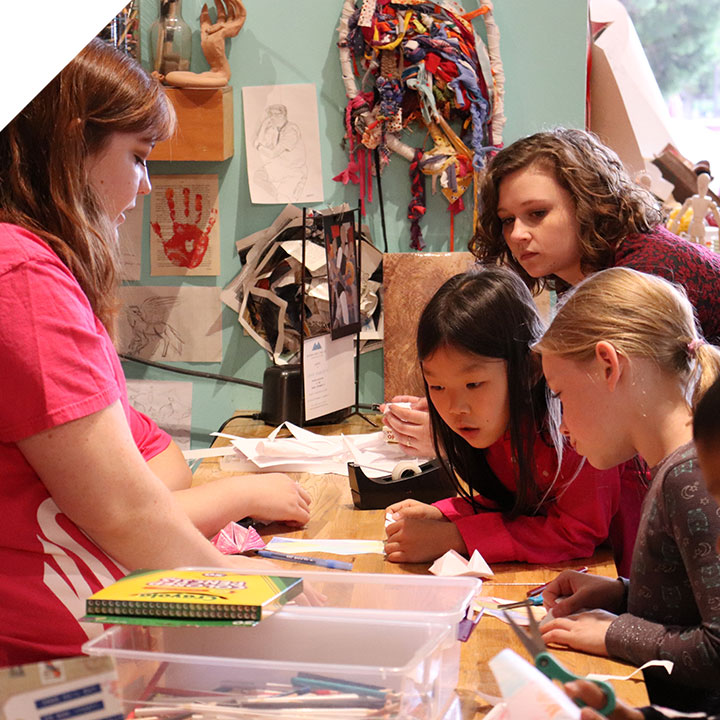 Creativity and Technique
Each Make and Take highlights fundamentals of the projects' disciplines. Our facilitator will guide you through the process of creating beautiful works of art, functioning machines and more. The Leonardo's exhibits may inspire you to fuse technology, science and art in this program and often new exhibits will spark the theme of our make and takes.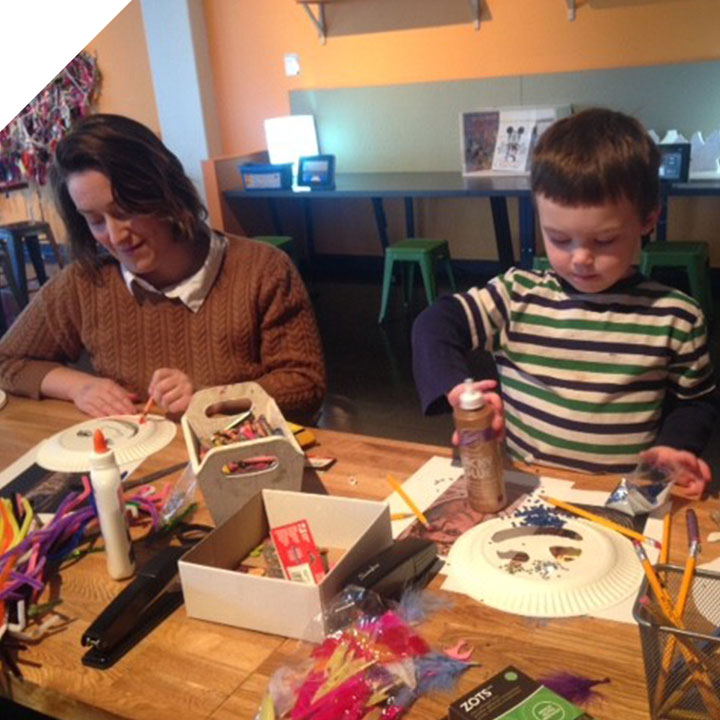 STEAM
Science, tech, engineering, art and math are all intersectional. Learn to fuse these disciplines as you get creative while building machines or dive into the mathematics of our world through explorations in the arts. Along the way you may start to see the world as Leonardo da Vinci would have!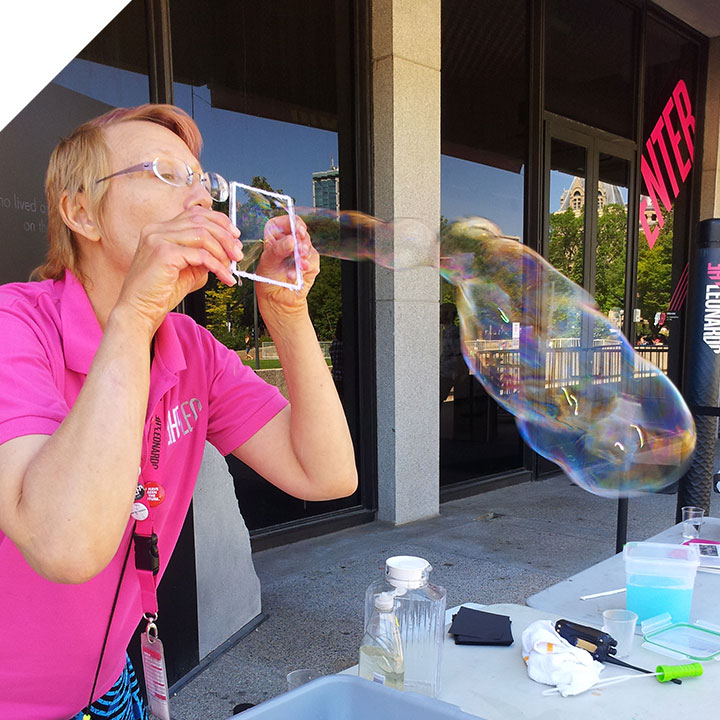 Celebration
Occasionally, Make and Take is the perfect way to get in those holiday projects. Unique gifts, custom ornaments, traditional crafts, ingenious decor and other projects are highlighted seasonally. Take home a personalized project to mark your special occasion!