Pioneer Day at The Leonardo Overview
Join us for a special Days of '47 Parade event! The Leonardo is located on the parade route and we are KSL Channel 5 TV's headquarters for Pioneer Day broadcasting. Watch the parade, enjoy snacks and activities and visit the museum for extra Pioneer Day fun!
Pioneer Day at The Leonardo Schedule
Wednesday, July 24th 2019

Time

Theme

More Information

Get Tickets

6:30 AM
Members Breakfast in Salt Bistro
Salt Bistro will open early for The Leonardo Members Only Breakfast. Enjoy an early bird buffet with us! Become a Member >
Member Event RSVP >
8:30 AM
Members Parade Viewing Patio Opens
Parade Viewing Patio is for The Leonardo Members Only. Come enjoy VIP seating and exclusive activities during the Parade.
Become a Member >
See link above to RSVP
9:00 AM
Days of 47′ Parade Begins
Learn More about the Parade >
No Tickets Required
10:00 AM – 5:00 PM
The Leonardo Museum Opens
Come in and cool off from the summer heat! Join us for Pioneer Day activities and more while exploring the museum.
Get Tickets >
10:00 AM
Salt Bistro Opens
Grab Snacks and ice cold drinks during the parade!
No Tickets Required
12:00 PM – 4:00PM
People's Piano Project
Come paint a real piano with us and our partner the Mundi Project! Help us create a colorful work of art for a program that provides music accessibility to our community.
No Tickets Required
Pioneer Day at The Leonardo Events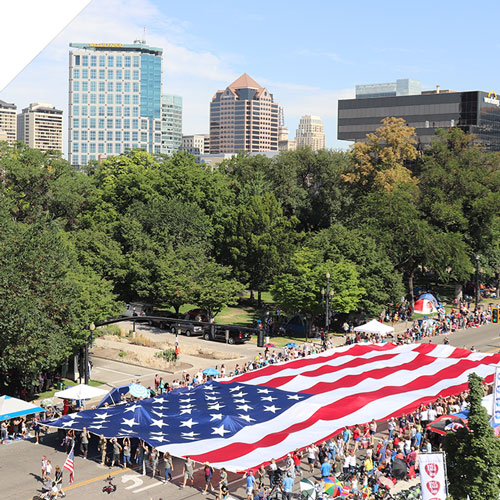 The annual KSL 5 Days of '47 Parade is almost here! You can view the parade from Library Square and celebrate Pioneer Day with The Leonardo. Join us for fun in the sun and afterward come on in and cool down at museum for extra activities, exhibit tours, bistro treats and more!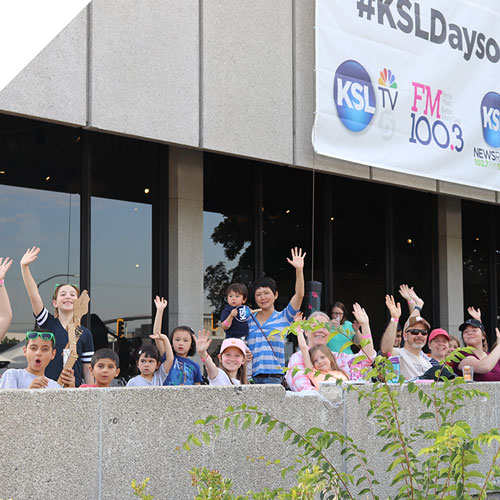 Members Only Breakfast and Parade Patio
Members, be sure to RSVP today to reserve your spot in our private parade viewing patio! Enjoy the shade, exclusive seating, activities and more. Arrive early for the Members Breakfast, tickets are available now!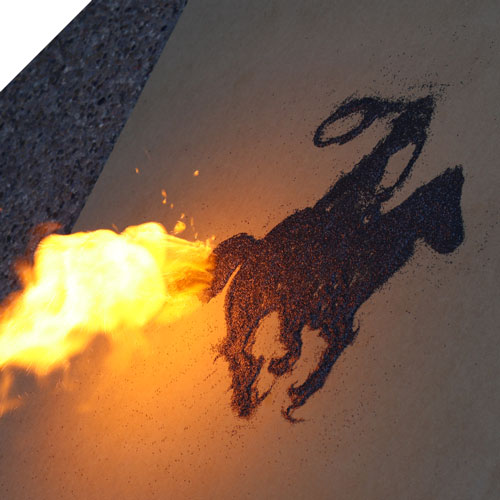 Find science, art, tech and engineering activities outside and in the museum! Celebrate Pioneer Day with unique experiments, tour the museum and learn about the pioneers of STEM, paint a real piano with the Mundi Project and much more.