This Make-Space is temporarily closed.
Leonardo's Studio Overview
Leonardo's Studio is a permanent exhibit at the museum that frequently rotates different art activities. Painting, drawing, coloring, folding, cutting, molding, even filming — it's all here. We invite all of our visitors to let go of their inhibitions and participate in something more than "arts and crafts." The Studio is designed to find the inner artist in anyone.
Leonardo's Studio Activities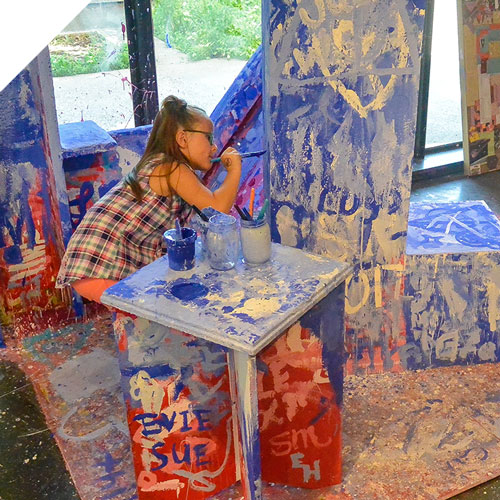 Hands on Activities
Jump in, create and if it calls for it, get messy. Painting and drawing are essential to Leonardo's studio and seasonal activities will prompt you to try your hand at techniques such as chalk portraits or collage. Need a hand at getting started? A facilitator can demonstrate and guide you through the activity. Occasionally, special make-and-take programs are scheduled at the studio counter. See more information below.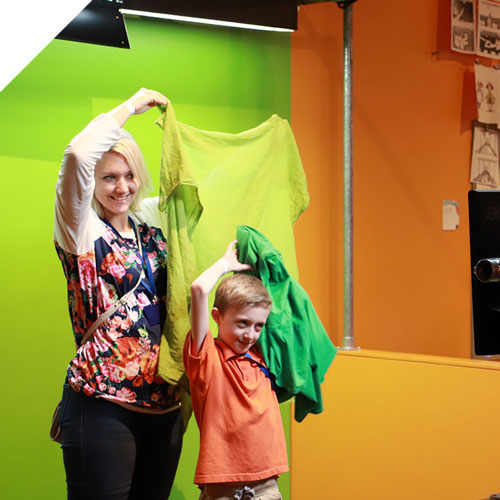 Green Screen
The art of movie special effects relies on one basic color, green. Step into the green screen area and see yourself transformed into a whole new environment on the monitor. Explore the effects you can create with the green props available. So why green? Green is one of the furthest colors away from our skin tones on the color wheel, therefore easily subtracted from a video without manipulating the actors in scene.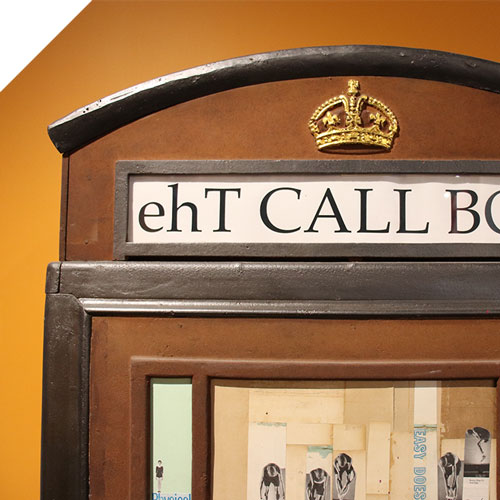 Call Box Cinema
This mini multiplex challenges our ideas for housing an arts venue. The British call box has been transformed into an art gallery and has a cinema installed inside. View the eclectic artwork on its' windows and peak your head in the cinema opening to catch a screening of art films. Learn more about this art installation here:
This make space is included with general admission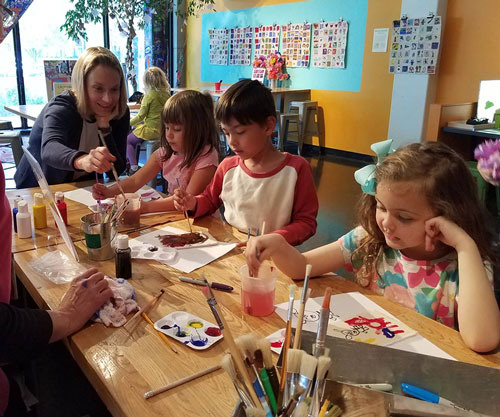 Make-and-Take
One of our talented and dedicated floor facilitators will walk you through the process of an art project. The best part is you will get to take it with you when you leave. Make-n-Takes are included with admission, supplies are limited, first-come-first serve.
The Leonardo da Vinci Connection
Leonardo da Vinci is most celebrated for being a master artist. Paintings such as the Mona Lisa, The Last Supper, and Lady with an Ermine are a few of his remarkable masterpieces. The infamous Salvator Mundi broke the record for the world's most expensive painting ever sold in 2018. His art continues to perplex modern scholars and speculation about his subjects have long been a topic of numerous studies, books and films.
This make space is included with admission
This make space is free for members