THIS EXHIBIT IS CURRENTLY CLOSED DUE TO COVID-19
The Leonardo is more than a science museum, and science here is anything but intimidating. In the Laboratory, visitors can watch live demonstrations from the museum's educators or explore accessible interactives and installations that communicate the basics of electricity, genetics, chemistry, light, anatomy, and the scientific method. Leonardo da Vinci knew that science simply requires that we slow down, observe and think.
Leonardo's Laboratory Highlights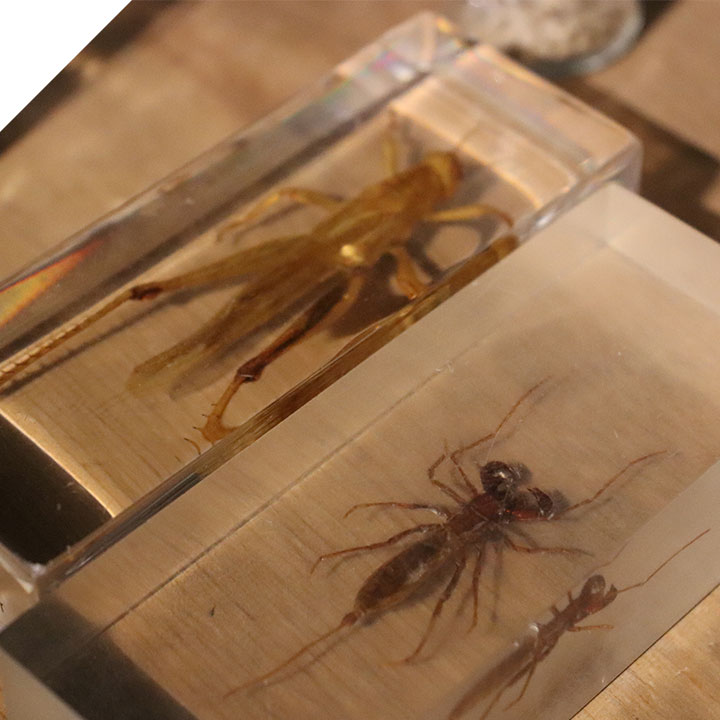 Hands-on Science
Stop at the counter top in the lab for a simple self-guided science experiment. Occasionally you will find a guide for observing reflexes, identifying materials, playing a game of I Spy Nano tech or other activities. For facilitated activities check our programs schedule for science demos.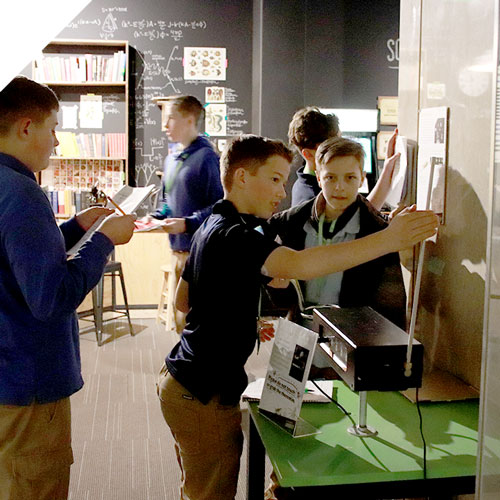 Observing Electricity
Electrify your curiosity in our lab with the Jacobs Ladder and Theremin. The Jacob's Ladder is a high-voltage travelling arc. Watch as the spark rises up towering wires and then breaks at the top. Additionally, the laboratory includes an interactive electric instrument called a Theremin. You can play the theremin yourself without touching it! Simply wave your hand near the metal rod to hear the music.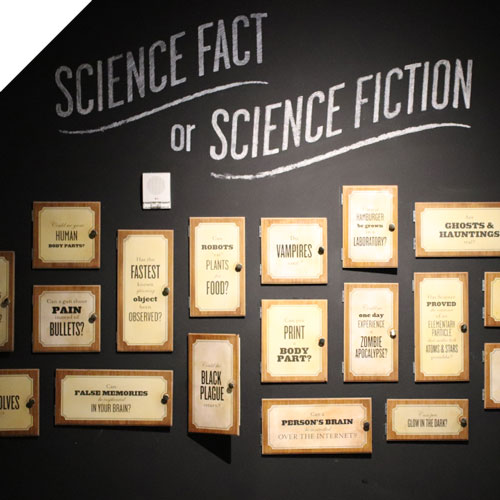 Hands-on Fact or Fiction
Can a person's brain be controlled over the internet? Can robots replicate themselves? Or can life be created from non-living materials like Frankenstein? Open up the cabinets and discover the facts or fiction behind these questions and more in Leonardo's Laboratory.
This make space is included with general admission
Leonardo's Laboratory Events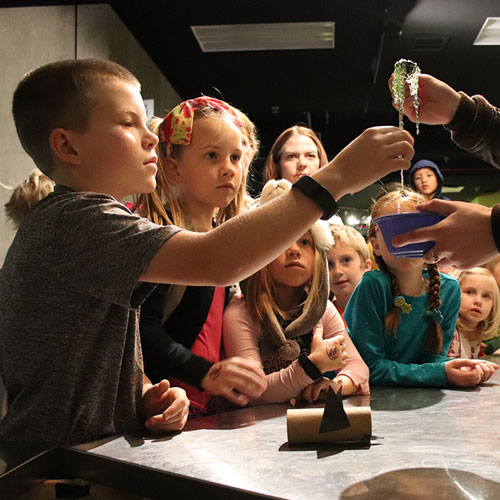 Easy Experiments
Visit Leonardo's Laboratory for simple daily guided science demos. Check out chemical reactions and engage the scientific method, scientists of all ages are sure to enjoy these little experiments.
12 PM and 3 PM Daily
The Leonardo da Vinci Connection
The renaissance was a major transition as humanism emerged and the medieval canon of thought began to subside. It was a time when humanity sought knowledge through critical thinking and observation. Leonardo da Vinci's contributions to science were primarily examination and documentation, at the time it was revolutionary. His scientific illustrations shed light on human anatomy as he recorded his dissections and compared his cross sections of humans and animals.
This make space is included with admission
This make space is free for members