THIS EXHIBIT IS NO LONGER ON DISPLAY
Woman/Women Exhibit Overview
The Leonardo periodically features exhibits dedicated to topics in human rights, and currently the museum is proud to host Woman / Women. This exhibit connects the dots throughout the long history of feminism in the United States and globally. Through hands-on activities and specially commissioned artwork like including a globe-travelling mural by Jann Haworth and a film by Tiffany Shlain, Woman / Women visitors can learn and contribute to the project of women's rights.
Woman/Women Exhibit Highlights
Work in Progress
Central to the exhibit, The Work in Progress Mural,  is a stunning visualization of the impact of women on our society. It is a community project made at The Leonardo and is the brainchild of artist Jann Haworth. Over 120 men and women created stencil portraits of more than 150 women who are catalysts for change in the arts, sciences and social evolution. Their portraits were then made into a collage by artist Liberty Blake, into a piece that is 40 ft. long and growing. The mural was featured at TEDXWomen 2016 in San Francisco and in Washington D.C. as part of the Congressional Commission's Report in support of the creation of The American Women's History Museum. It was also taken to the March of a Million Women in Washington D.C. Jan. 2017.
50/50: A Film by Tiffany Shlain
'50/50: Rethinking the Past, Present and Future of Women and Power' was directed by Emmy-nominated filmmaker Tiffany Shlain. The film is a fast-paced and entertaining ride through the 10,000-year history of women and power. From setback and uprisings to the bigger context of where we are today the film explores what it is going to take to get to a more gender-balanced world that's better for everyone. Her film asks us to turn our thinking from the idea of the 'scarcity' of women's presence in current narratives and instead, develop a new inclusive history that creates mentors for the rising generation of all genders.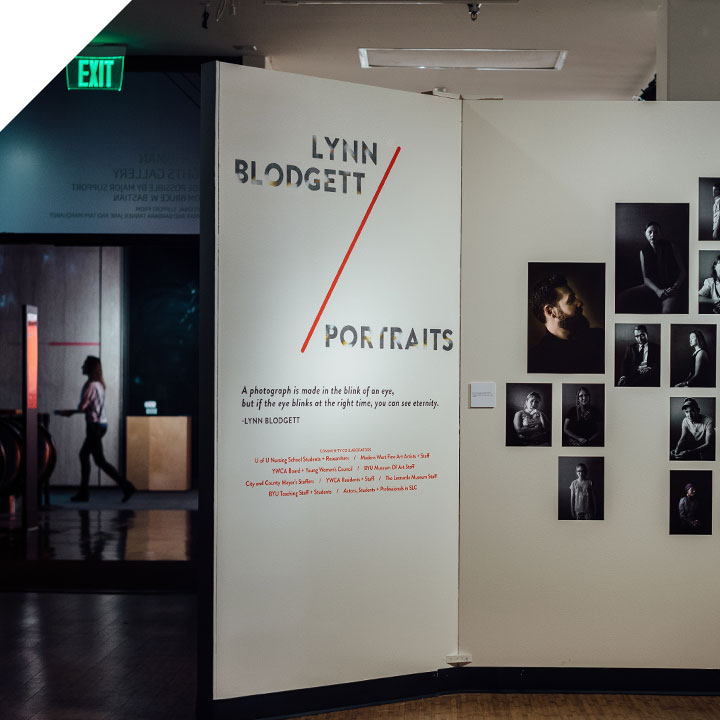 Portraits by Lynn Blodgett
Photographer Lynn Blodgett, documented those involved in the process of the Work in Progress mural by capturing their portraits. The collaboration of community members was important to the completion of the Work in Progress mural, as each stencil maker added a woman who catalyzed social change, thus creating a diverse representation of professionals, activists and leaders. Photographer Lynn Blodgett photographed the men and women who were inspired to make a stencil for the mural to commemorate the sharing of those stories that add to the 50/50 goal of a narrative of abundance.
Hands-On Activities
Historically, women's creative energies have circled within domestic zones like quilting, embroidery, lace making, patchwork, knitting, and sewing. With industrialization, many women first found paid work as seamstresses and their sewing skills allowed them to earn their own money. 100 years ago, these skills were still more or less universal. Now, they are fading as an everyday part of life. The Hands On part of Woman/Women will encourage you to try things like sewing a collage, weaving an Ojo de Dios or simply practicing fundamental fine art skills like symmetry drawing.
Branching Timeline of Women's Movements
Social movements aren't usually linear and human rights accomplishments span different sectors of our society. Some of those accomplishments are highlighted in the Woman/Women exhibit tree timeline art installation. Branches of the rope tree are sectioned by education, health, social and leadership achievements in both the United States and around the globe. Featured in the tree timeline are the moments of womens' liberation and empowerment such as the narratives of heroine Joan of Arc, "Underground Railroad" leader Harriet Tubman, Nobel Prize chemist Marie Curie and much more.