The best immersive experience in Salt Lake City is only at The Leonardo!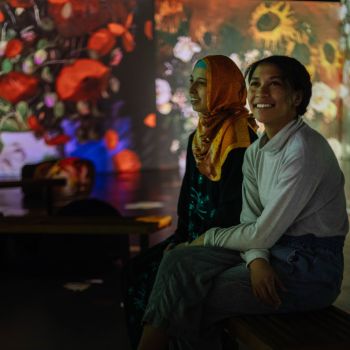 Join us for the new immersive Van Gogh experience.
The Leonardo brings a new Immersive Van Gogh experience to Salt Lake City, UT.  See over 300 beautiful works for a beautiful digital art experience. This internationally acclaimed exhibit is one of a kind as it takes the audience well beyond the paintings  and into the artist's own thoughts and feelings.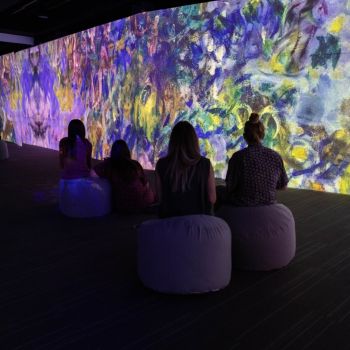 An immersive experience with 10 remarkable artists!
An exciting exhibit featuring the works of several artistic masters that lived during the industrial revolution. Artists include Claude Monet, Vincent van Gogh, Paul Cézanne, Edvard Munch, and Wassily Kandinsky.
Please note, exhibit may include art that contains nudity.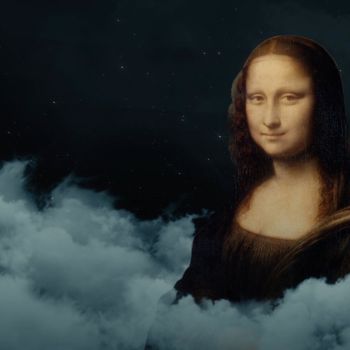 Great masterpieces in a new immersive experience.
An exciting exhibit features four of history's greatest artists from the Italian Renaissance. They are known for creating some of the world's eternal masterpieces, and include our namesake, Leonardo Da Vinci, Michelangelo, Botticelli, and more.
Please note, exhibit may include art that contains nudity.
Click on the exhibit title and time you wish to purchase tickets for in the calendar below. You can adjust your view by clicking on "month," "week," or "day" then selecting on the time you wish to purchase tickets for.  You can also search specific exhibit titles by checking or unchecking the titles in the colored boxes below. 
Masks  are optional at The Leonardo except for on Wednesday from 12-3pm during which time they will be required for all members, guests, and staff.  We invite high-risk individuals and families to schedule their visit on Wednesday from 12-3 during the time masks are required.
LOCATION & HOURS
209 E 500 S,
Salt Lake City, UT
Wednesday – Friday: 10am – 7pm
Saturday – Sunday: 12pm – 7pm
Final entry 1-hour before close 
CONTACT US
Check out our FAQ section below or email us at
admissions@theleonardo.org
INCLUDES
Each ticket includes full access to The Leonardo's exhibits + this one-of-a-kind immersive exhibit that brings art to life. Plus, you'll have access to exciting art, craft, and science activities featured each day at The Leonardo!
Nearly 40 wall and floor projections.
10,000 Sq. Ft. Gallery (plenty of room for socially distanced seating!)
RECENT REVIEWS
~ "If you have not been, you should!! Sooo worth it! It was an amazing experience!! " 
~ "It was put together so well and such a cool way to see art!" 
~ "I went 3 times. It was fabulous! Therapeutic actually." 
~ "Nice peaceful environment. Helpful and Knowledgable employees."
Admission to Art Through Experience includes access to several other incredible exhibits, such as Flight, Lego Adventure, Black Wings, and more at The Leonardo
Explore Membership Options
Do you love The Leo as much as we do? Check out our membership options which come with discounts across the board and the ability to support creativity, science, and technology learning in your community.