Every day at The Leonardo is a little bit different. We provide varying on-floor activities and a wide range of special programming designed to trigger curious minds. Whether you are into science, technology, engineering, art, math, or even culinary delights, we have activities that are sure to create a great time. Check the schedule below to see what's coming up next.
St. Patrick's Day at The Leonardo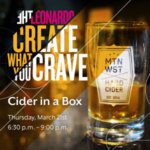 Create What You Crave: Cider in a Box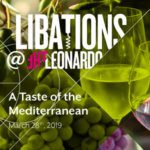 Libations at The Leonardo: A Taste of the Mediterranean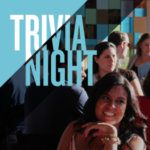 Trivia Night: The Cruelest Month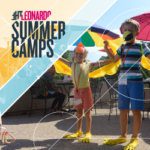 Summer Camps at The Leonardo
Tech-Take-Apart
Join us every third Saturday of the month for our engineer-led activity Tech-Take-Apart, where we take a look under the hood of old and new technology alike.
Make-and-Take
Join us every Saturday of the month for our artist-led activity Make-and-Take. Each month features a unique activity certain to get your creative juices flowing.
With 3 floors of unique gallery spaces, The Leonardo always has something on exhibit. Most exhibits are included with general admission and are available for viewing and interacting during regular museum hours.