Every year, kids wait with baited breath for summer to arrive. School is out and fun from sun up to sun down is right around the corner. While summer is fun for kids, it can be a challenging time for working parents. Many parents wonder where to find quality care for their children during the work week. Other families simply want to provide enrichment for their child during the break from schooling. Parents who register their kids for summer camps kill two birds with one stone. We've compiled a top ten list of why parents should consider The Leonardo summer camps as a top destination for kids this summer.
1. The Leonardo Summer Camps Keeps the Cycle of Learning Going
We've all heard about brain drain, the summer slump, or the summer slide. Kids learning slows down when it's not as stimulated. Enrolling your child in a summer camp keeps them in a growth mindset and they'll adjust to the next school year faster.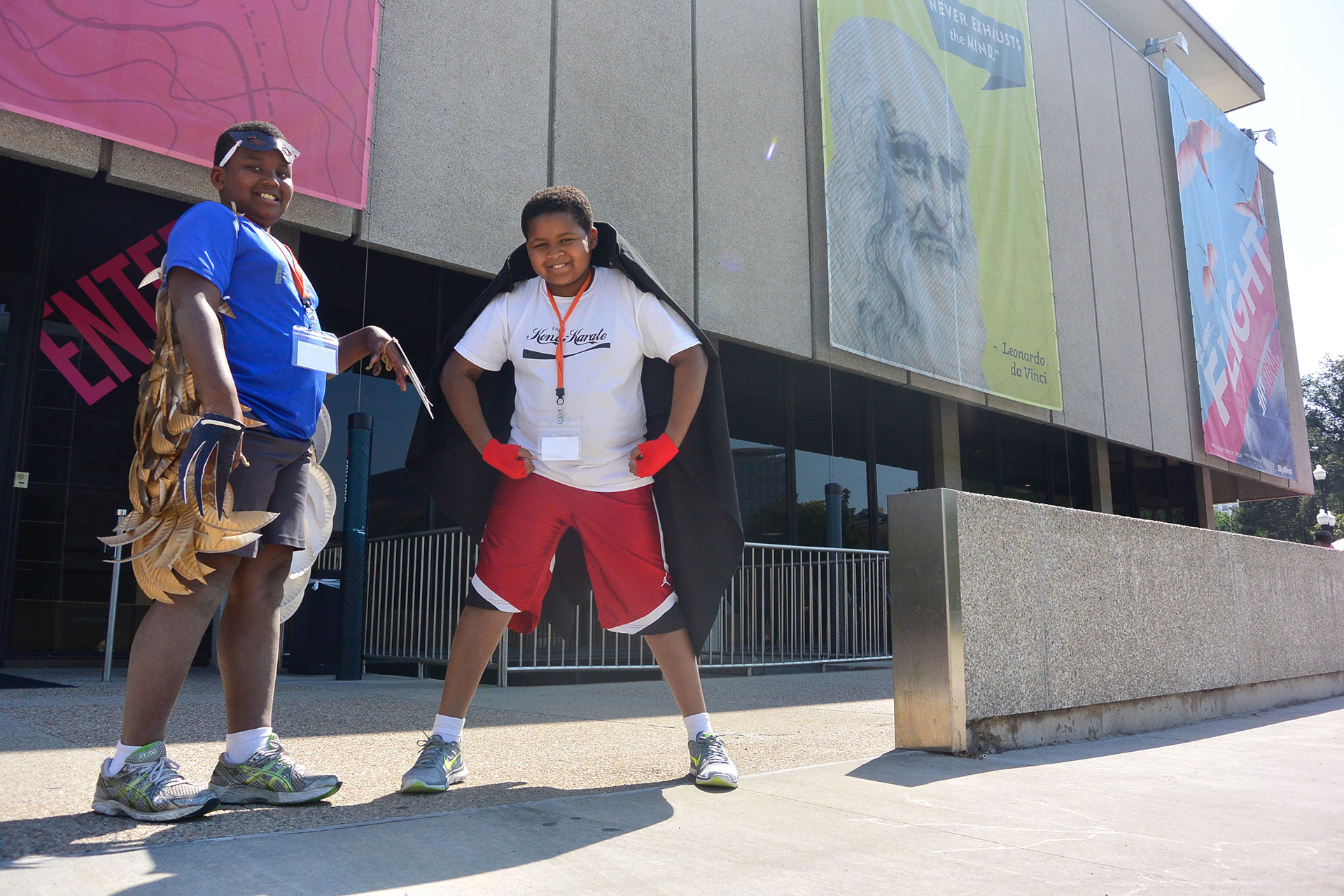 2. Your Child Explores New Interests
Summer camps are short format and give kids a chance to deeply explore a subject they have a light interest in. It is also a great chance for kids to explore new topics they are curious about. We've heard from several parents that new hobbies have been formed after attending a camp.
3. Your Child Receives Education from an Award Winning Staff of STEAM Educators
Industry leaders recognize The Leonardo as an innovator in education. The Leonardo has been awarded the iEEE organation of the year for STEM education and learning.
4. The Leonardo Summer Camps Encourage Hands-On Creativity
Hands-on learning promotes several benefits over traditional classroom learning. It increases retention, increases engagement, and provides campers the ability to receive immediate feedback on their efforts.
5. Bring Camp Home
The Leonardo summer camps get kids making, and in most cases, they can bring their creations home at the end of the week.
6. Your Child is Taught Using Education Styles not Found in Schools
More often than not, district schools require education to be taught in a more traditional manner. As an independent non-profit, The Leonardo is free to create educational programming that is multi-disciplinary and engages students on a different level.
7. The Leonardo Summer Camps Themes Are Unique
Each summer, The Leonardo education staff creates new and exciting programs that cover science, art, technology, engineering, and more.
8. Museum admission is included for Campers
Not only will kids receive an engaging activity in one of our classrooms, kids are also allowed to explore the museum on breaks, after camp, and during lunch if they sign up for both AM and PM camps.
9. Flexible Scheduling Options / Convenient
The Leonardo summer camps are split into half day programs. This allows parents to schedule half day or full day camps. Our early and late care add-on makes scheduling even easier. Lunch care is automatically included for kids that have been signed up for AM and PM camps. However, lunch is not provided.
10. The Leonardo Summer Camps are Fun
Give your kids a summer to remember at The Leonardo summer camps. Our staff is dedicated to keeping campers intellectually engaged while having a great time.
With 8 weeks of themed camps for 1st–2nd grade, 3rd–5th grade, and 6th-8th grade, The Leonardo has a plethora of options for parents to choose from. We'll see you this summer!